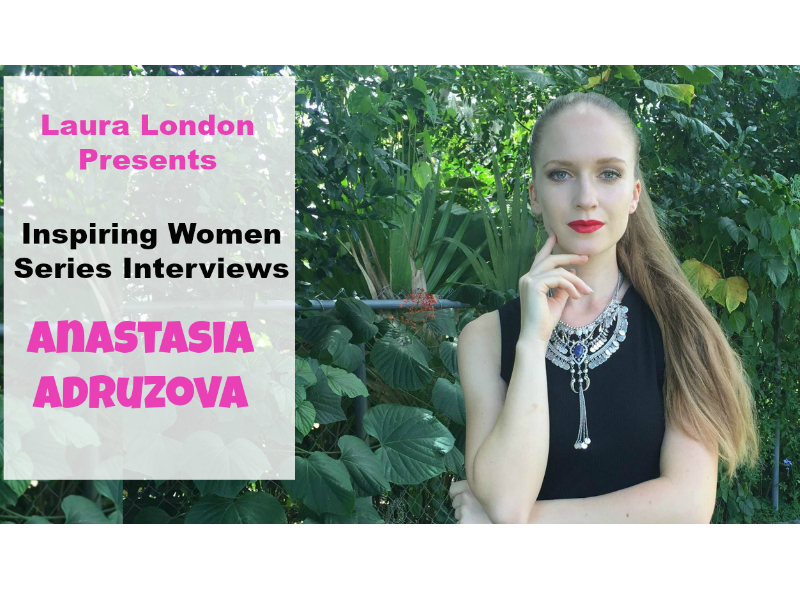 Anastasia Adruzova from Ballerina to YouTube Star
Are you familiar with the right place at the right time? The Universe sent me Anastasia Adruzova.  I was invited to a Youtube event in Miami. One thing you may not know about me is that I am actually an introvert.  Yes, you see me on Youtube and the internet. But, my "Comfortable Place" is at home with my family.
I was excited to go to the YouTube event because YouTube had asked me to be a speaker on the panel, so I was super excited.  Going by myself into a room full of people I did not know was another story.  But, if you know me, my motto is, "STEP OUT OF YOUR COMFORT ZONE", because this is where your life truly happens.  I put on my big girl pants and drove to Miami myself for this event.
Why I Love YouTube
Now let me tell you, I had been to YouTube the day before with my BFF and filmed six exercise videos on the set with an amazing camera crew. That is a whole story in itself, but I had my BFF with me for support which, made the experience much easier.  Today I was SOLO.
The event was filled with people everywhere who were talking and networking.  I scanned the room and found a seat on a couch with a group of people who were in conversation.  Listening  to the conversations I made the move to introduce myself. This is when I knew I was in the right place.  I met with an up and coming YouTube chef, a couple who own a restaurant in Miami, and film fabulous cooking videos.  A fellow fitness professional and the amazing, Anastasia Adruzova a YouTuber who is a fashion, makeup and DIY expert.
Anastasia's Story
Hearing Anastasia's story of how she grew up in Russia, where she became a ballerina at a young age, and then went on to become a professional golfer.  At that that time there were only two golf courses in Russia.  After a successful career in golfing and traveling the world, Anastasia decided she wanted to re-discover her artistic side. Wanting to express her artistic abilities she started a YouTube channel to showcase her love of fashion, make-up and DIY craft skills.
Anastasia is just 21 years old and has accomplished so much in her life.  She shows us that with decision, determination and a vision you can accomplish anything.
Beautiful Ballet Workout
Anastasia and I made an great workout video just for you!  It's called "BEAUTIFUL BALLET WORKOUT".  It combines ballet, cardio and stretching. You are going to love it.