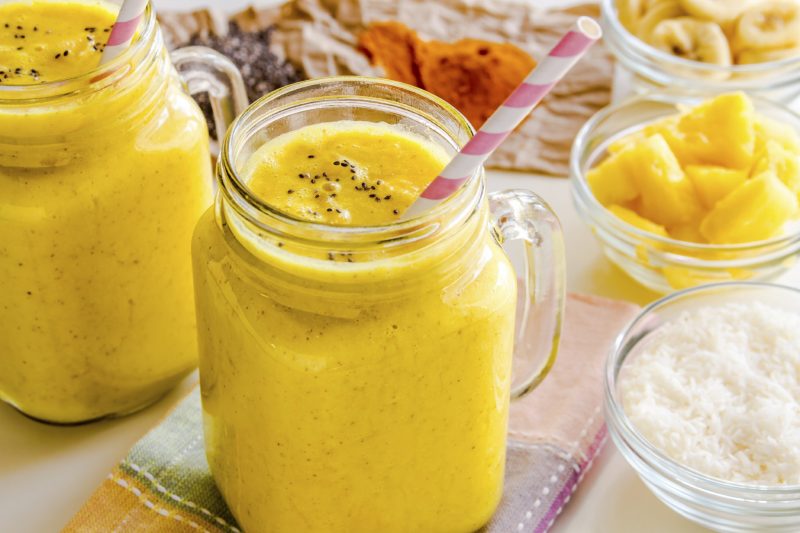 Anti-Inflammatory, Liver Loving Smoothie with Turmeric
Turmeric has been used for thousands of years in India. Curcumin is the main ingredient in turmeric, and it has powerful ant-inflammatory effects and is a very strong antioxidant. A Turmeric smoothie is such a great way to start the day. It is the simplest way to get a whole lot of nutrition in your body that will fuel you throughout your morning. I love to make a double batch of this and save the rest for the afternoon. 
Ingredients
1 small red apple
1 orange
1 c coconut water
1/4 c almond milk
1 1/2 scoops vanilla protein powder (I like plant based)
1 tsp. turmeric
1 tsp. cinnamon
1 c ice
Instructions
Blend and enjoy!
Recipe by Laura London at https://lauralondonfitness.com/anti-inflammatory-liver-loving-smoothie-with-turmeric/