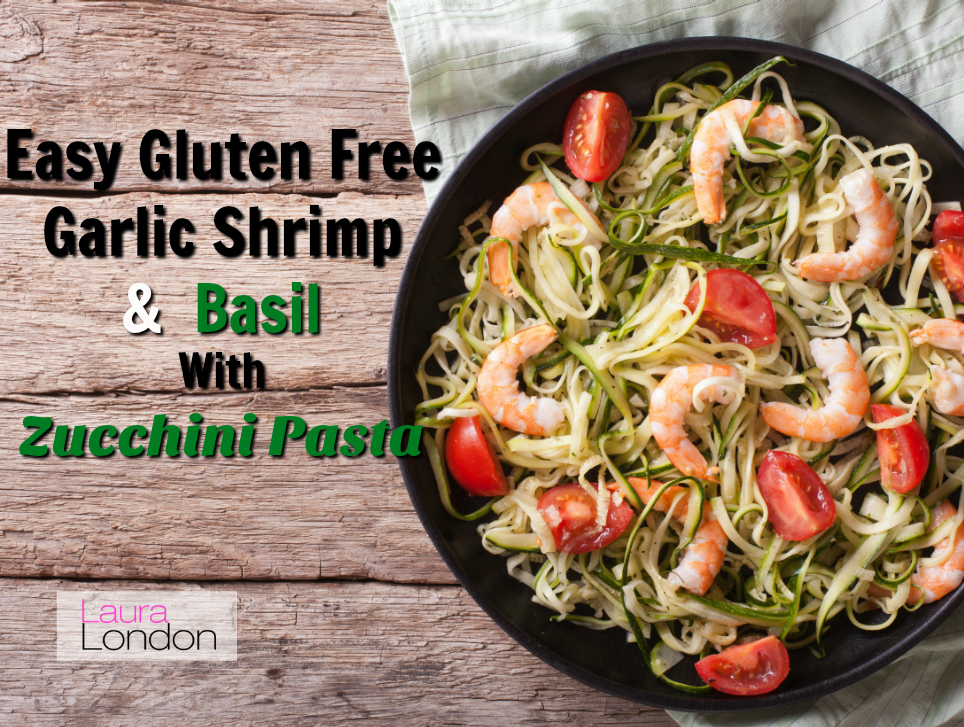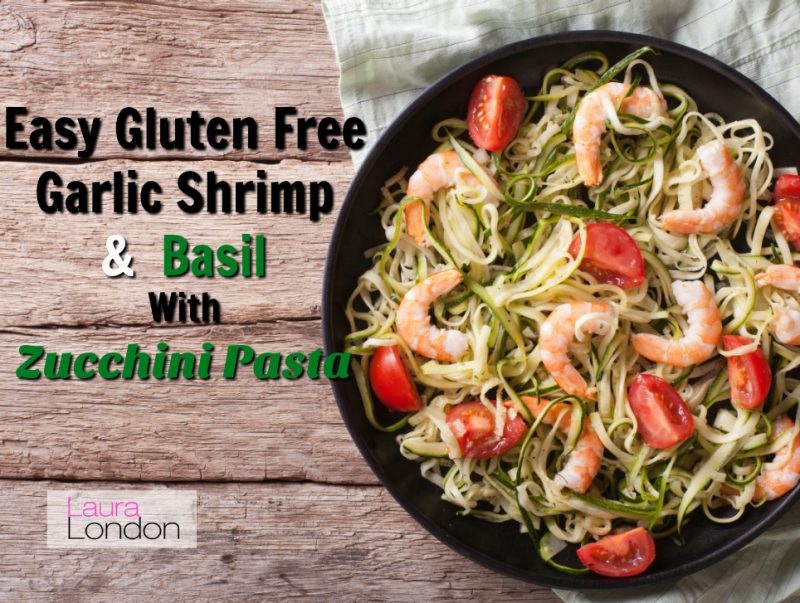 Gluten Free Garlic Basil Shrimp with Zucchini Noodles
This recipe is great for all diets. For those who are not a fan of seafood, add chicken as your source of protein. For vegetarian and vegan diets, add additional vegetables and/or tofu as your protein. This dish is delicious, family-friendly, and the perfect dinner to accommodate family and guests' dietary needs.
Ingredients
2 lb wild caught shrimp, peeled and deveined
1/4 c olive oil
1 c cherry tomatoes
3 cloves, fresh garlic, chopped
2 zucchini
1 large handful of fresh basil
1 handful of fresh parsley (optional)
1/2 fresh squeezed lemon
2 tbsp. fresh grated parmesan cheese
Instructions
Fill pot of water, cover and set on stove to boil
Drain defrosted shrimp of any water in a colander
Add 1/4 cup olive oil to heated pan on medium
Add the fresh garlic and cook until fragrant
Peel zucchini noodles into a bowl
Add shrimp to pan on stove, cook for 1 minute and add cherry tomatoes, basil and parsley
Stir shrimp, add 1/2 fresh squeezed lemon juice
Add zucchini to boiling water and cook for 6-8 minutes until tender
Drain zucchini, and add into a large serving bowl
Top with some fresh grated parmesan cheese
Serve and enjoy!
Recipe by Laura London at https://lauralondonfitness.com/gluten-free-garlic-basil-shrimp-zucchini-noodles/