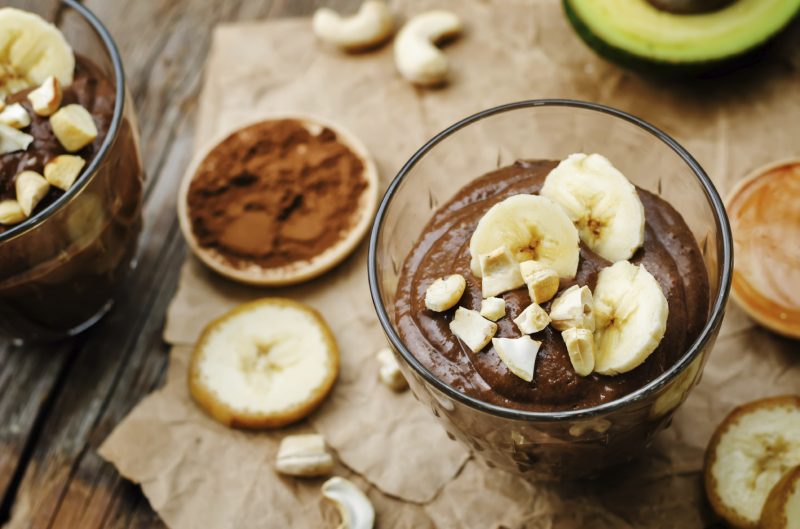 Healthy Chocolate Avocado Pudding
Chocolate and dessert are two of my most favorite things!  Being  healthy is about eating foods that are high in nutrients.  When you do this you can kick calorie counting to the curb. You are going to love this healthy chocolate avocado pudding without any guilt. 
This is simple and easy to make, tastes great when a chocolate craving hits you and is a healthy alternative. Make a large batch for dessert at your next dinner party and watch your guest lick their bowls and ask for more.
Ingredients
1 ripe avocado, peeled + quartered
1/4 c cacao powder
1/4 c raw honey, organic agave or any natural sweetener you prefer
1/4 c almond milk
1 tsp. vanilla extract
Top with banana & berries
Instructions
Place all the ingredients in blender or food processor and blend until creamy and smooth
I love to put the pudding into beautiful tall glasses and garnish them with banana and your favorite berries or a sprig of fresh mint.  Raspberries are my favorite
Recipe by Laura London at https://lauralondonfitness.com/healthy-chocolate-avocado-pudding/