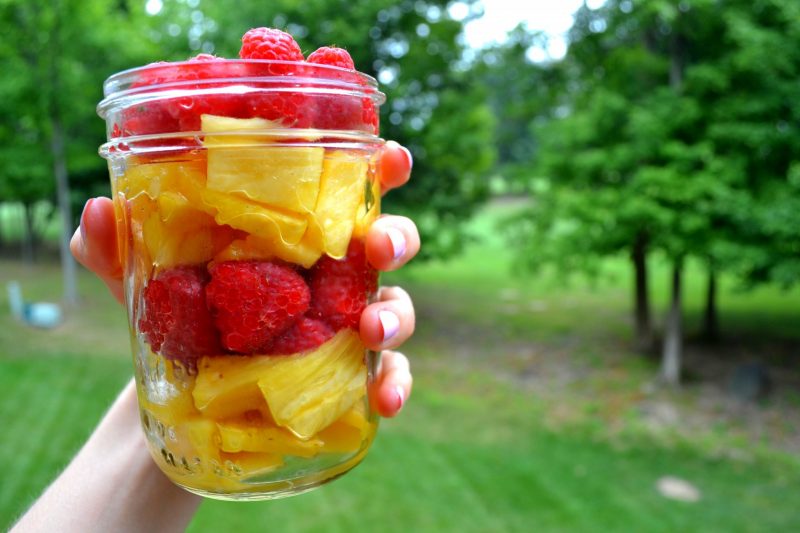 Healthy Fruit Snacks in a Jar
You are going to love these quick and simple healthy fruit snacks that you can prepare and store. I call them "grab and go" snacks. They make a quick and healthy breakfast or afternoon snack.
The beauty of these simple snacks are that you can use any fruits you like, add a greek yogurt or almond yogurt and BAM! You have a healthy and delicious treat. Make a bunch at a time and have them in the fridge so you are prepared. Preparation is the key to weight loss.
Ingredients
Wide mouth mason jars
Yogurt (almond, greek, or your favorite kind)
Strawberries, sliced
Raspberries
Blackberries
Grapes
Banana, sliced
Hemp or chia seed
Nut butter (optional)
Honey (optional)
Instructions
Always wash your fruits before you eat them!
Add yogurt to bottom of jar (if desired)
Cut up fruits and layer in jar
Add hemp or chia seeds and sprinkle on top
Add a nut butter or drizzle of honey (if desired)
Notes
You can use whatever fruits you would like to make your grab-and-go snack. These are just some of my favorites!
Recipe by Laura London at https://lauralondonfitness.com/healthy-fruit-in-a-jar-snack/