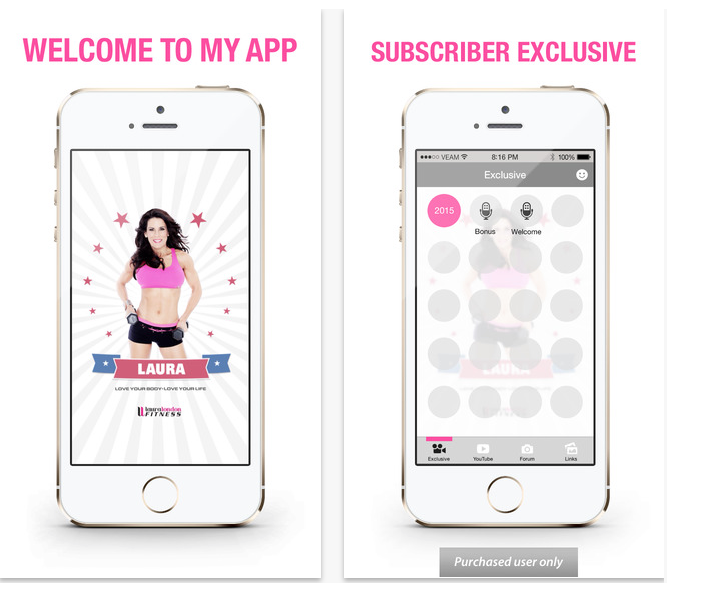 I Am Excited To Share The Laura London Fitness App
Finally, you can access all of my YouTube Fitness, videos in an instant… FOR FREE on your mobile phone! Easily discover new workouts to target your trouble zones on the go. Separated by category, this app makes it easy to find your favorite YouTube workout videos, cooking demos, and lifestyle tips.
DOWNLOAD THE LAURA LONDON FITNESS APP TODAY
In addition, join in on the addicting Forum to see what Laura and fellow readers are eating, drinking, doing for workouts, and discover their favorite products. Best of all, you can ask Laura questions directly.
Plus, only in the app will you be able to unlock Laura's private weight loss, fitness, lifestyle and beauty voice messages as well as exclusive member videos that Laura only shares with her private members. This is the app for you.
Looking to lose weight or just get healthy? Then join our community and let's get Hot and Healthy together!
What's in the App?
YouTube Videos
All of Laura's YouTube videos organized so it's easy to find them.
Hot and Healthy Community Forum
Be part of Laura London's hot and healthy community. The app includes a FREE fun and interactive forum. Share your photos, swap recipes, get motivated, ask questions and interact with Laura and other hot and healthy members just like you. Learn what health and fitness products Laura uses because she loves to share them with you.
Meet and Greet
Before & After Photos
Recipe Swaps
Lifestyle & Fitness Topics
Workout Check-Ins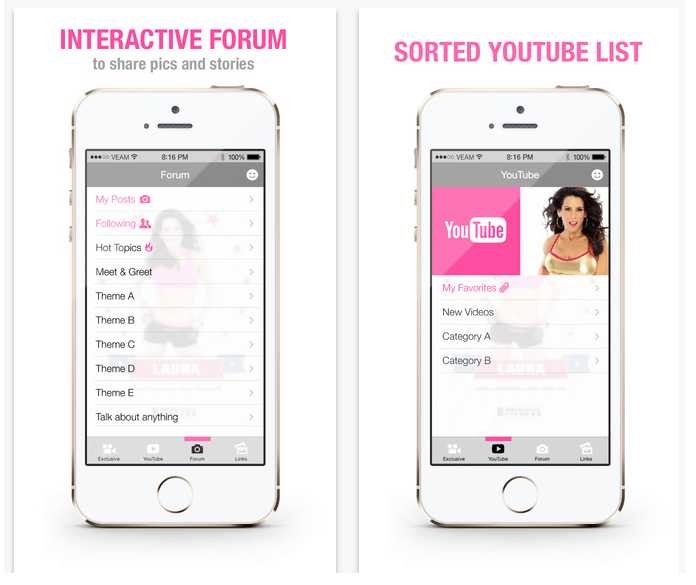 Join in on the fun and upload your own pictures and follow fellow members including Laura! Instagram like feature in the forum allows you to post pictures along with your posts. Topics include Hot Topics, Meet & Greet, Before and After, Weight Loss.
Effective Workouts
Workouts are organized by category in the app, making it easy to find your favorite workouts. Plus, you will love Laura's quick and efficient fat burning workouts that you can do in the comfort of your home or at the gym with minimal equipment. Abs, lower body, HIIT, Body Weight, Stretching, Beginner, Bands & Balls you name it Laura has a workout for you!
Subscriber Exclusive Area
Exclusive video/voice messages $0.99 per month
Each month Laura will post an exclusive video or voice messages and you will have access to private weight loss, fitness, lifestyle and beauty voice messages as well as exclusive member videos that Laura only shares with her private members