Laura Loves – My Favorite Products
Fitness Wear & Accessories
"Lift and Love" I love these workout gloves and they come in so many colors and patterns. A great addition to your workout. And of course they protect your hands when lifting weights.
Supplements & Nutrition
Hot and Healthy Approved: Protein Bars
Fitness Equipment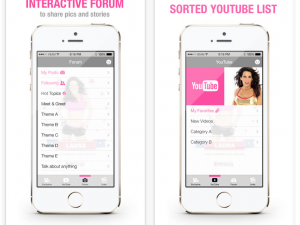 Take me anywhere with you on your mobile phone i-phone and Android. Get all my YouTube videos on your phone in one place.
Great for any of my circuit workouts.  t is proven that timed work periods and rest or recovery periods give you better results. Gymboss Timers are programmable interval timers perfect for timing a single interval, or multiple intervals, and repeating them once or as many times as you wish.
These are awesome!  I love to change up my workouts, they are great for working the upper and lower body and your core.
Foam rollers come in different sizes, I personally use the 13' inch foam roller because it is compact and travel-friendly. There is also a 26″ size which you will see a lot of times at fitness facilities. Foam rolling is a great addition to your FAT LOSS TOOL BOX to keep your body HOT AND HEALTHY as well as getting regular massages.
The T-Grip Lite Bar is perfect for any home gym.  Many variations of hand grips makes this functional for your workouts. Bar rests comfortable on your upper back for squats and lunges too.
Find your fit with Fitbit's family of fitness products that help you stay motivated and improve your health by tracking your activity, exercise, food, weight and sleep.
Hot and Healthy Kitchen
Non-Toxic Beauty
Healthy Pets
Raw Dog Food Deliver to You! Darwin's Natural Pet Food