Madison Reed Hair Color
Today I am sharing with you my experience with Madison Reed hair color. Madison Reed is an at-home hair color with ingredients you can feel good about.
I held off coloring my hair for a long time. But I finally decided it was time. I loved my dark brown hair color and was not ready to go gray just yet. So where to start. I am not big on going to the salon I prefer to color my hair at home. But which hair color to try was the problem. There are so many out there and I know they are super toxic.
My "Fail" Hair Color Experiences
First, I tried one hair color from the department store that said it was "natural" and ammonia-free, paraben free and aluminum-free. But wow did it smell and I actually felt sick using it breathing in the fumes.
Next, I tried a hair color from the health food store made from over 75% certified organic ingredient. This hair color was free from ammonia, parabens, gluten, and propylene glycol.  It contained all sorts of certified organic ingredients like aloe, orange, shea butter, green tea and jojoba just to name a few. But the same thing happened it smelled so bad. I actually got a mask to put on while coloring my hair. This was not for me either.
Then tried one more brand that is supposed to be safe, healing and non-toxic which mimics what hair follicles do, infuse the hair with natural pigment. I thought I had finally found the answer. The process was so complicated and I would up needed to order 2 kits because I have long hair. In the end either I did something wrong or it just did not work for me. Was I was disappointed.
Madison Reed – A Great Hair Color Experience
You know how you see those facebook ads that pop up? I kept on seeing one for Madison Reed Hair Color and kept ignoring it. I would even hear about it on the local radio. Well, it was time to color my hair again and this time I said OK, let me give them a try.  I went to their website and started to learn more about the company and what they do and stand for.
Madison Reed has partnered with honest and transparent manufacturers in Italy, operation under strict EU European Union regulations. The EU bans chemicals not proven to be safe to curate a high-performance quality collection of hair color products.
The Smart 6-Free You Won't Find
Ammonia
Parabens
Resorcinol
PPF
Phthalates
Gluten
Leaping Bunny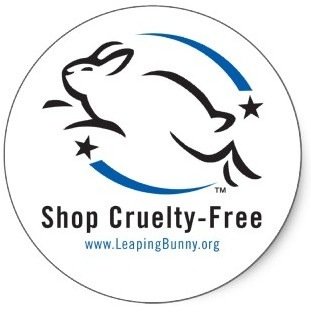 Step One – The Color Quiz
First, I took the Color Quiz. It asks you about your current hair color and what you are looking to achieve with your new color. That was a huge help. My grays are hard to cover. The quiz helped me pick out the perfect color called Ravenna brown.  I ordered the color kit and waited for it to come.
What's In The Madison Reed Box
When it arrived I was immediately impressed. It came in a nice box with all the items packaged individually and clearly. I took everything out and got ready to get started. I mixed the color, put on my gloves (I suggest wearing a man's button-down shirt) and started to apply the color. What I immediately noticed was there was no horrible toxic smell. WOW. I left the color on for 30-40 minutes and then washed it off using the shampoo and conditioner included in the kit.
The shampoo and conditioner smell amazing. I was in love with them and the way my hair felt. I have to tell you I dried and curled my hair and went to work right after I colored it. You would not even know that I had just colored my hair, there was no smell and it was super soft and shiny.
I was amazed at the beautiful color, the softness of my hair and the lack of a terrible "just colored my hair" smell. That was it I was hooked on Madison Reed and I know you will be too.
Customized Instructions
Barrier Cream
Cleansing Wipes
Radiant Cream Color
Conditioning Color Activator
Protective Cap
Gloves – 2 pairs
Color Enhancing Shampoo and Conditioner
Loving My New Hair Color!
I am in love with my Madison Reed hair color in Ravenna Brown. My grays have stayed covered for close to 6 weeks now! OMG, that is amazing. I know you will love them too. Everyone will have a different experience so it is important to do a patch test. Obviously not coloring your hair is the safest option and there is nothing wrong with that. Read more about Madison Reed and their Ingredients with Integrity blog post.