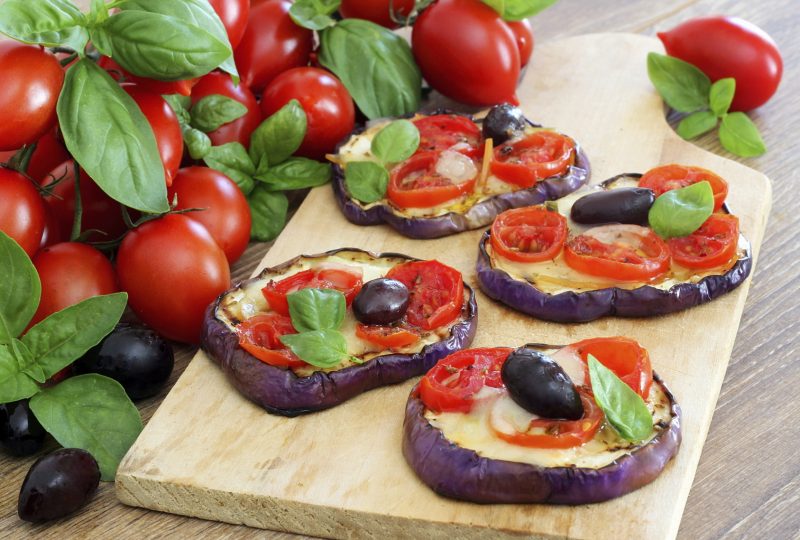 Marinated Grilled Eggplant
Summer time is officially here and it is time to get that BBQ out!  I love the BBQ because it makes cooking so easy because there are no pans to wash.  Now, I realize not everyone likes eggplant, but just give it a try or just use a different vegetable.
Ingredients
2 tbsp. balsamic vinegar
1 tbsp. olive oil
1 garlic clove, minced
1 medium eggplant
cherry tomatoes
parmesan cheese, shredded
black olives
fresh basil
salt or pepper if desired
Instructions
Preheat grill
Mix balsamic vinegar, olive oil and garlic together
Cut eggplant into 1/2 inch slices
Marinate for 1 hour
Place on grill, grille each side for about 4 min or until lightly brown
Top with cut up cherry tomato, olives and basil. Eat alone or pair with a piece of grilled chicken and a sweet potato and there is your healthy dinner
Enjoy!
Recipe by Laura London at https://lauralondonfitness.com/marinated-grilled-eggplant/