All About Breath, Movement and Mindfulness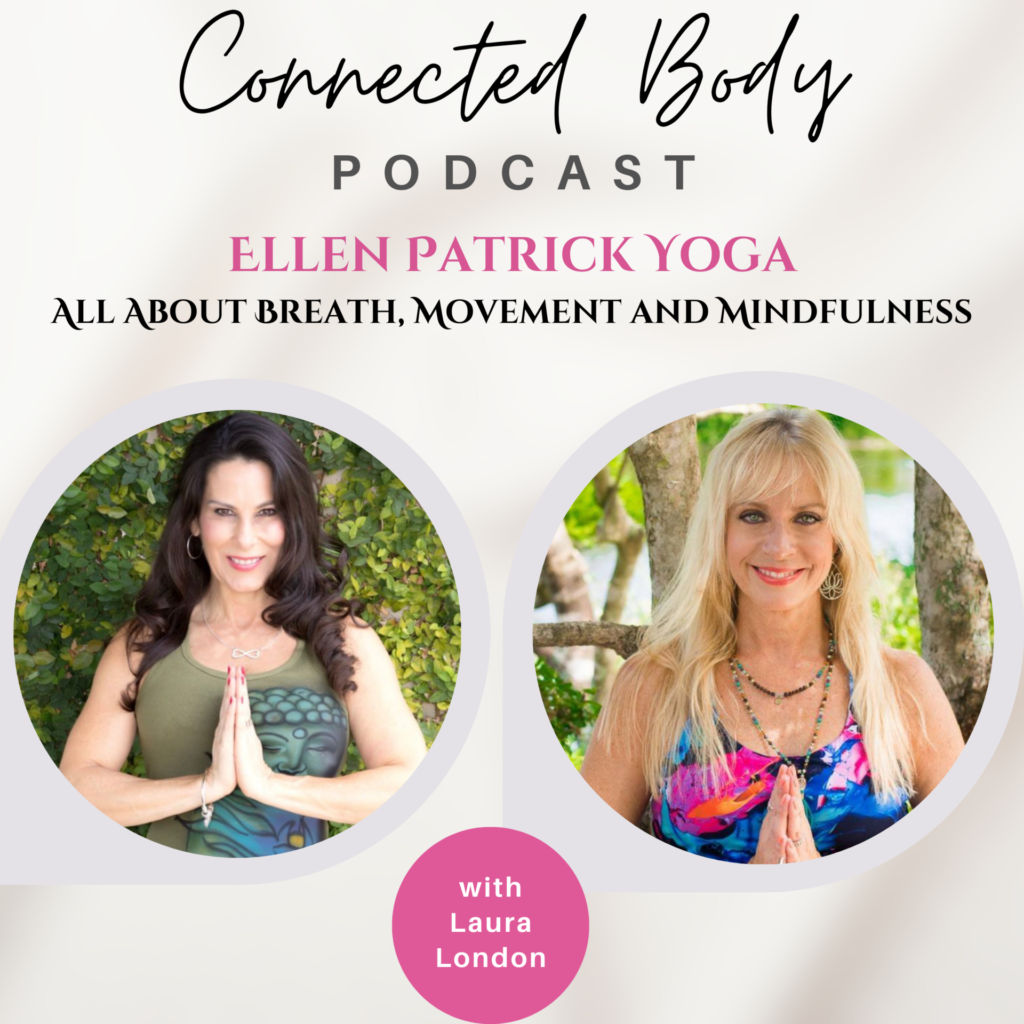 Hello, Today I am excited to introduce you Ellen Patrick, of Ellen Patrick Yoga. You are in for a real treat as she shares her passion and knowledge for yoga, mindfulness and living a connected life.

Ellen Patrick, E-RYT 500, Certified Yoga Therapist, Certified Mindfulness Meditation Teacher
A long time ago, before personal computers; when telephones had rotary dials; and you had to get up off your butt to change the few channels on your floor mounted television set, there was a little girl who obsessively watched old Ginger Rogers/Fred Astaire movies on that TV set.
Ellen loved to dance, so much so, that as a young woman she pursued a career as a Broadway dancer. Alas, a back injury curtailed that dream. Not to be defeated, she chose a corporate career behind the curtain only to discover she was a round peg trying to fit into a square hole (except for the time she actually got to meet Ginger Rogers!).
And then along came yoga and meditation to save her starving soul! Yoga/meditation gave Ellen permission to continue to express herself through movement and introduced her to the workings of her mind, body and soul. Soon the call of the yoga/meditation teacher beckoned and Ellen embarked on a journey to share this amazing philosophy and science with those who chose to listen.
With a personal yoga/meditation journey that has spanned over 4 decades, Ellen has spent of 20 of those years teaching and inspiring her students. She is among a minority of teachers who have earned advanced certifications in Yoga Therapy and Mindfulness Meditation. She works with adult students of all ages and specializes in areas of injuries, chronic illness, cancer, mental health and addiction. She believes in yoga/meditation as healing modalities and her approach is caring, compassionate and light-hearted.
Currently, Ellen teaches classes, private sessions, corporate settings and mindfulness meditation. If you are looking for someone with experience and expertise, who will empower you to awaken your inner healer and inner guidance, don't hesitate to reach out and embark on your own journey to more vibrant health and well-being.

You can find Ellen On Social Media:

Website: http://www.EllenPatrickYoga.com
Facebook: https://www.facebook.com/ellensyogasanctuary/
Facebook: https://www.facebook.com/ellen.roehrigpatrick
Twitter: https://twitter.com/MindfulEllen
Instagram: https://www.instagram.com/ellenpyoga/