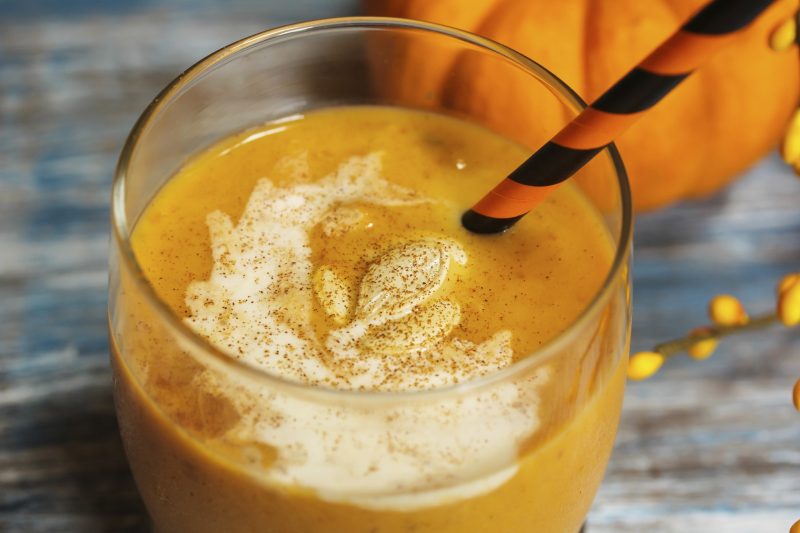 Pumpkin Spice Protein Smoothie
Fall is just about here and gone and so will the pumpkins, but hold on if you love pumpkin I have got a great pumpkin smoothie you can make all year long.
Health Benefits Of Pumpkin
It is one of the very low calorie vegetables. 100 g fruit provides just 26 calories and contains no saturated fats or cholesterol.
Pumpkin is a storehouse of many anti-oxidant vitamins such as vitamin-A, vitamin-C and vitamin-E.
Pumpkin is a rich source of Vitamin A, Vitamin-c & Vitamin-E. Regular consumption of pumpkin (both seeds and flesh) can promote the health of your eyes and boost your immune system and your skin.
Magnesium - Both the pulp and seeds of pumpkin are rich in magnesium, which is an important mineral required for various biological functions. Magnesium is also required for the maintenance bones and teeth.
Ingredients
2 tbsp. Organic Pumpkin Puree
1 Scoop Vanilla Protein Powder
8 oz Almond Milk
4 oz Water
1/2 Frozen Peeled Banana
Dash of cinnamon
Dash of nutmeg
Instructions
Add all ingredients to blender, blend and drink up the pumpkin goodness.
Recipe by Laura London at https://lauralondonfitness.com/pumpkin-spice-protein-smoothie/