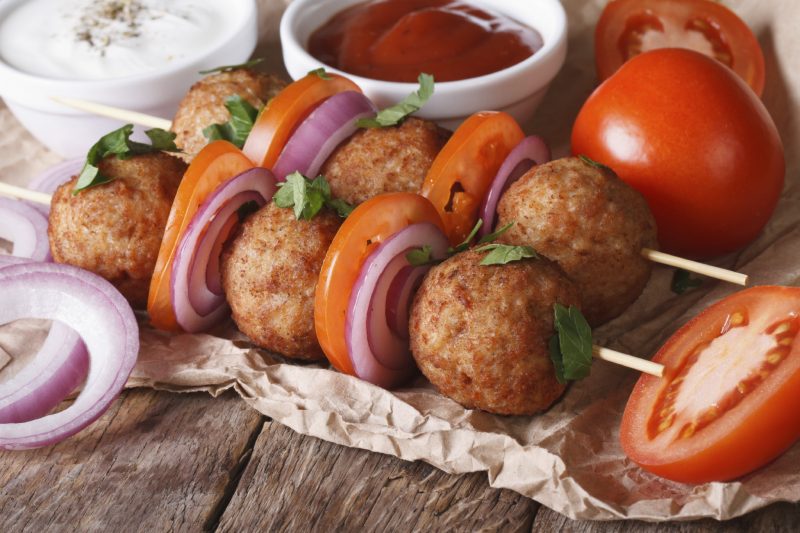 Quick and Easy Baked Chicken Meatballs
Ingredients
1 lb organic ground chicken
1/4 onion, chopped
1/2 c breadcrumbs *see gluten free options
Fresh or dried basil and oregano
1 organic egg
Dash of salt and pepper to taste
Instructions
Heat oven to 350 degrees
I use a small food processor to chop the onions up fine.  (My family does not like chunks of ion in their food). Then I add the egg to the onion in the food processor
Add the onion & egg to the chicken in a bowl. Add breadcrumbs or gluten free alternative, spices, salt & pepper. Mix well
Line a muffin tin with muffin cups. Spray them with olive oil or coconut oil. Make little round meatballs and add one to each up
Bake about 15 minutes. Delicious!
Notes
*Gluten Free substitute breadcrumbs for 1/2-cup brown rice, 1/2-cup almond, meal or flax meal. Or 1/2 cup ground up gluten free crackers
Recipe by Laura London at https://lauralondonfitness.com/quick-and-easy-baked-chicken-meatballs/