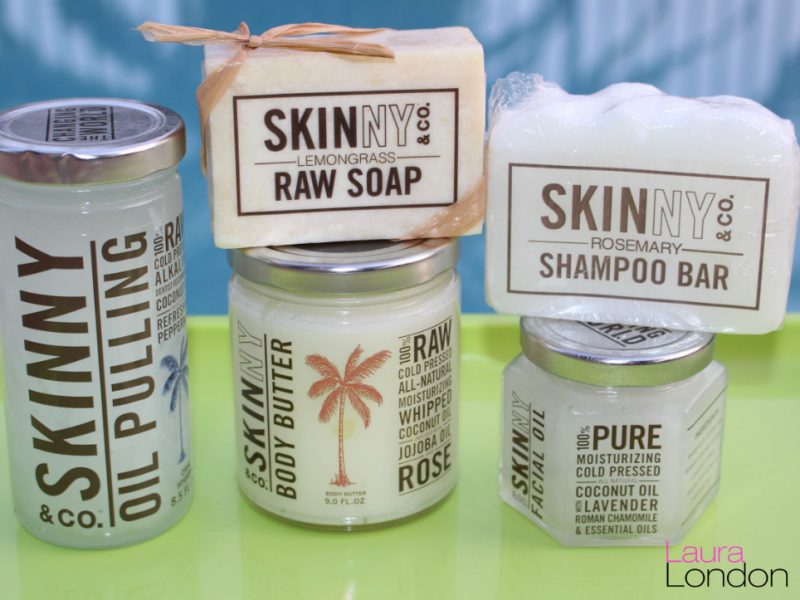 Skinny Coconut Oil
Skinny Coconut Oil is one of the most useful oils on the planet. I have been using it for years and spreading the health benefit of this wonder oil.
Today I want to share with you a company that has taken coconut oil to the next level. Skinny & Co. Coconut Oil is going to be your new best friend. I am absolutely in love with it and I know you will be too.
Skinny & Co. is a family owned company by Luke and Matt Geddie. I came across the company while surfing the web one day looking for organic coconut oil options. I was so impressed with their story and the company, I ordered the coconut oil box and a few other goodies, I could not wait to receive everything in the mail.
Not All Coconut Oil is Created Equal
Now, let me tell you, not all coconut oil is created equal. Skinny coconut oil crafts the only raw and alkaline coconut oil on the market today. Their Nutralock System™, which is an extraction system, uses no heat to extract the coconut oil. Skinny is the closest you can get to a raw coconut. The coconuts are wild harvested hand picked and not grown on a plantation.
Skinny & Co. The Movement is also creating a movement #ChangingTheWorld. They help to build schools, teach English and fund year-round farming. They recycle all materials at their offices as well as donate their empty glass jars to artists, gardeners, and US schools for creative repurposing.
My Skinny & Co. coconut oil package arrived and I would not wait to try everything! The packaging was so beautiful (and recyclable) I almost did not want to open it. But you know it did.
My Skinny Coconut Oil Haul
Lavender Facial Oil
Rose Body Butter
Peppermint Oil Pulling Kit
Lip Balm
Lemon Grass, Raw Soap
Raw Shampoo Bar
First, let me tell you the smell of each product is delicious! It's like having your own spa at home.
Body Butter
I used the body butter on my skin after I shower, and my skin feels silky smooth and I am not using any harsh chemicals that will disrupt my hormones.
Facial Oil
This is a great product because it one three uses, a makeup remover, cleanser and a moisturizer. You can even use it as an overnight hydrating mask.
The facial oil has lavender and Roman chamomile essential oils in it. These oils help to reduce irritation and redness. My face is extremely sensitive and usually will break out if I try new products. This did not happen with the Skinny facial oil and I love the soothing smell.
The facial oil is also has natural anti-microbial properties and is pH balanced due to the base of Coconut Oil.
Lip Balm
I keep the lip balm in my night table and use it before I go to bed each night. The lip balm has peppermint oil in it, which is great for soothing and hydrating lips, as well as vitamin E, which helps to support the body's natural ability to produce collagen.
Oil Pulling
Oil Pulling is an ancient practice. Coconut oil has been found to be an ideal choice due to the lauric acid binding with the bacteria in the mouth during the "pulling" process. The Skinny oil uses peppermint oil for a fresh taste. If you have not tried this ancient practice this is your chance.
Shampoo Bar
The shampoo bar really intrigued me because I have not found a really great shampoo alternative that I like. The shampoo bar took me a few tries to get the hang of it. It lathers up quickly and makes lot of bubbles and makes my long hair hydrated. I follow up with a conditioner.