Soul Obsession Yoga Mats Are My Newest Addiction
Who knew you could be addicted to yoga mats? Some girls like purses or heels, I love sneakers and yoga mats. I have been using my pink yoga mat for a long time and decided it was time for an upgrade. Soul Obsession Yoga Mats are my favorite hands down.
My requirements for a new yoga mat were colorful, eco-friendly and functional. Well I hit the jackpot on all of those requirements and more.
Merging Art & Yoga
Soft Micro Fiber Suede Top – Natural Tree
Rubber Bottom – Latex Free
Water Based Ink
Easy To Grip
Size: 68 IN X 24 IN X 4MM
Free Shipping
Free Carry Strap
Passionately Created
Our journey began out of insight and awareness to bring about change through worthy causes. Through art and passion, we wanted to create something authentic and beautiful.     ~ Soul Obsession
Practicing A Headstand Inversion
Remember practice makes perfect. I am working on it! I love that the mat has a nice cushion to it. This lets me really get a nice hold for my inversion practice. I hope you realize by now I only recommend products that I love and use on my web site. This yoga mat is what I called "LL Approved"
Love yoga? Try my 100 Yoga Inspired Squat Challenge! Let me know how much you love it.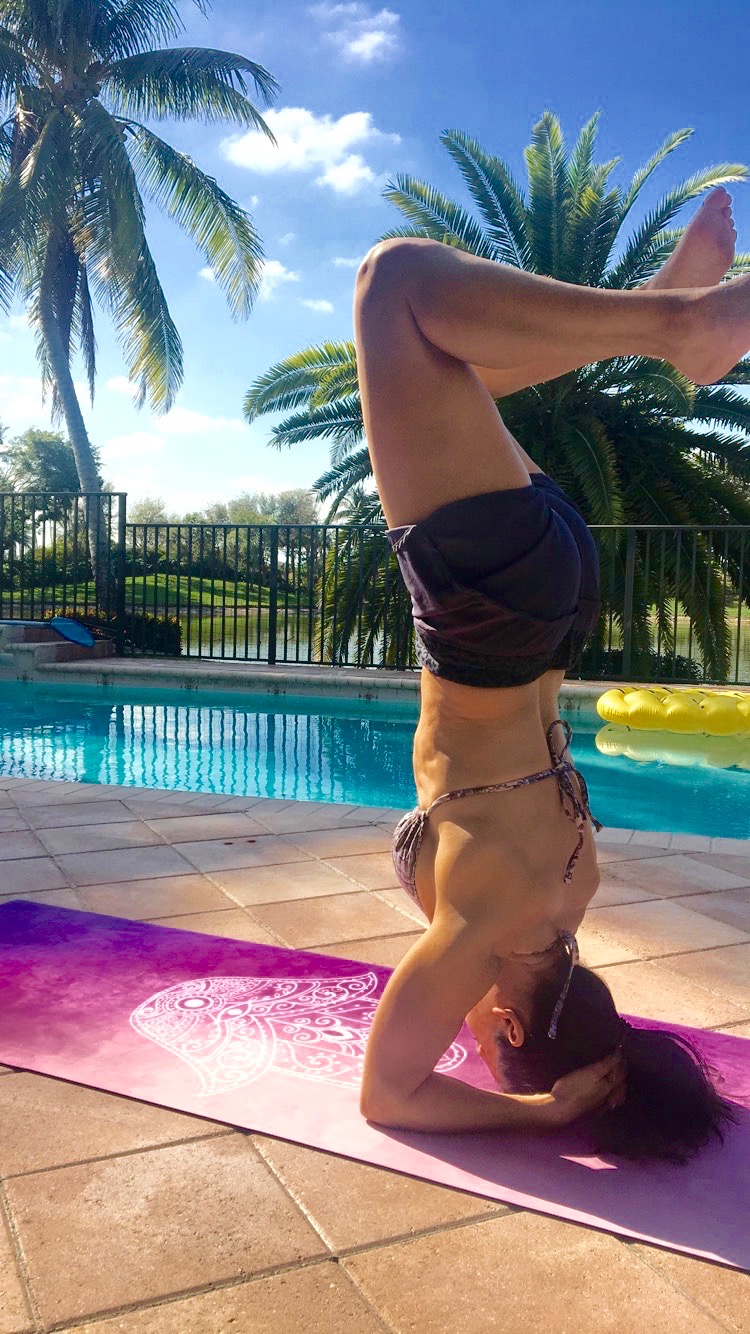 The Amazing Artist Collections
Choose from these beautifully designed artists collections. I told you you would be OBSESSED! I think the name Soul Obsession says it all.
Wildlife Collection – I have the "Tranquility" Elephant Mat
Artist Collection
Spiritual Collection –  I have the "Talk To the Hamsa" Mat
Peace & Love Collection
Other Uses For the Soul Obsession Yoga Mat
I use a yoga mat when I workout at the gym or with my personal training clients. Here is a small sample of a great ball workout using the Soul Obsession Yoga Mat as my home base.
Here is my "Get Your Core On The Ball" mini workout.
Bringing A Little More Life To Yoga – A Mission
I love the story behind Soul Obsession Yoga Mats. The journey began out of insight and awareness to bring about change through worthy causes.  Works of art turned into eco friendly yoga mats. When you shop at a big box store little care is given to the quality, performance, and design let alone the purpose to a higher, connecting, and spiritual cause. Soul Obsession felt that the time was right to embrace the art and their love for beautiful grounding exercises to create something unique.
Even Jake Loves Soul Obsession Yoga Mats
Jake is famous for his Instagram & YouTube guest appearances. He never misses an opportunity to do a downward dog or just relax on the Soul Obsession Yoga Mats.  I think the "Talk To The Hamsa" is his favorite mat so far!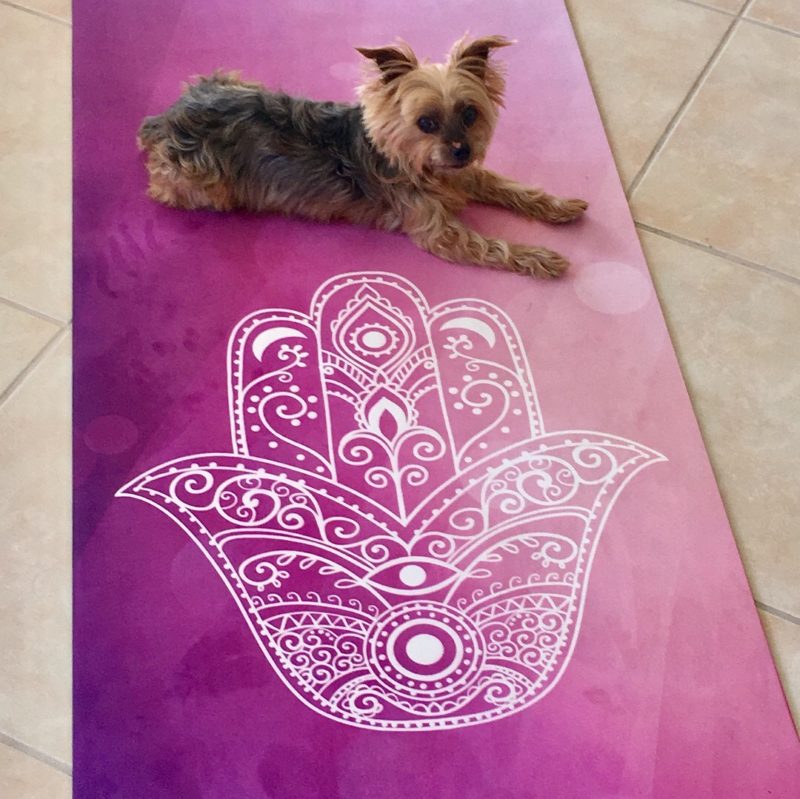 Water.Org & Soul Obsession
Nearly 4,000 people die daily from the lack of fresh water. Together we can provide fresh water to millions of people that deserve access to life's essential element. With each purchase from the "Spiritual Collection,' 5 % of the product cost will be donated to Water.org.
780 million people – about one in nine – lack access to safe water; 2.5 billion people lack access to a toilet. Water.org is dedicated to changing this. Through sustainable solutions and financing models such as WaterCredit, we can provide safe water and the dignity of a toilet for all.
Founded by Gary White and Matt Damon, Water.org pioneers innovative, community-driven and market-based solutions to provide access to safe water and sanitation — giving women hope, children health and communities a future. To date, Water.org has positively transformed millions of lives around the world, ensuring a better life for generations ahead.
How much do you love these Artist Inspired yoga mats? I knew it? Which one is your favorite? Leave me a comment I love hearing from you.