Simple Banana Kale Dream Smoothie
This is my favorite Banana Kale Dream Smoothie. Smoothies are my go to for a quick and healthy breakfast or snack.  You can make them in a flash and they are full of vitamins, minerals and fiber.  The combinations you can create are unlimited.
Green Smoothies Are Great For Your Health
Did you know the average green smoothie contains up to five  or more servings of fruits and vegetables. That is what I call a power packed meal. Do you know what else green smoothies do? They help to curb your appetite because you are naturally eating a food that is nutrient dense. I have a HUGE secret to share with you. Are you ready? Lean in now. THE BODY DOES NOT COUNT CALORIES. It counts nutrients.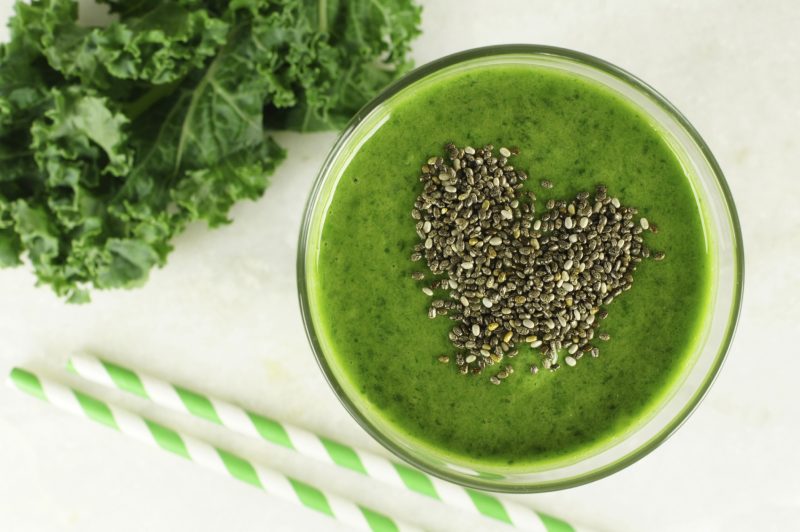 Print
Banana Kale Dream Smoothie
This Banana Kale Dream Smoothie is something you will dream about after having because it is that good. 
Ingredients
1 fresh or frozen banana (peeled)
4 strawberries fresh or frozen
1 stalk celery
1/4 cucumber
3 stalks of kale
1/2 tbsp. flax seed oil
1 c water
3 ice cubes if using fresh fruit
Instructions
Wash the fruit & veggies
Add banana, strawberries, celery, kale, flax oil water and ice to blender
Blend until deliciously smooth
Put half in your glass and save the other half for your afternoon snack