Delicious Pumpkin Protein Smoothie
Fall is here and the cold weather is on the way.  This delicious pumpkin protein smoothie is perfect to start your day. It's  packed with beta carotene and protein for a healthy body. I love the taste of pumpkin with a little touch of cinnamon.
Benefits of Pumpkin:
Loaded with Beta Carotene – The body converts beta-carotene into vitamin a which; is is a precursor of vitamin A. We need vitamin A for healthy skin and mucus membranes, our immune system, and good eye health and vision.
Feel Fuller and Satisfied – Pumpkin is high in fiber which, many people do not get enough of in their daily diet. Fiber can  help to slow digestion and help your body absorb vital nutrients from foods. It takes up space in your stomach and makes you feel fuller longer. Pumpkin can help with weight loss.
Immunity Boosting –  A 1-cup serving of pumpkin puree supplies 3.4 grams of iron, a mineral that can help you from getting sick by supporting a strong immune system. Pumpkin is also high in vitamins A, E & B complex.
Helps with Eye Sight – Vitamin A & astaxanthin helps to combat free radical damage and can help to boost eyesight over time.
Better Sleep – Pumpkin seeds are rich in tryptophan, the amino acid that gives you that sleepy feeling at night.  It tells the body it is time to start shutting down. Tryptophan is also responsible for helping the body make serotonin, the feel-good hormone that helps you relax and unwind.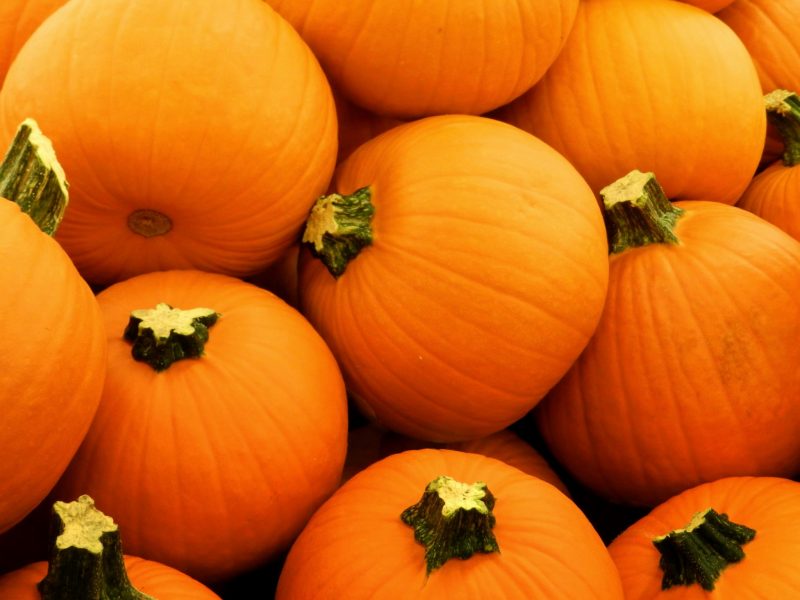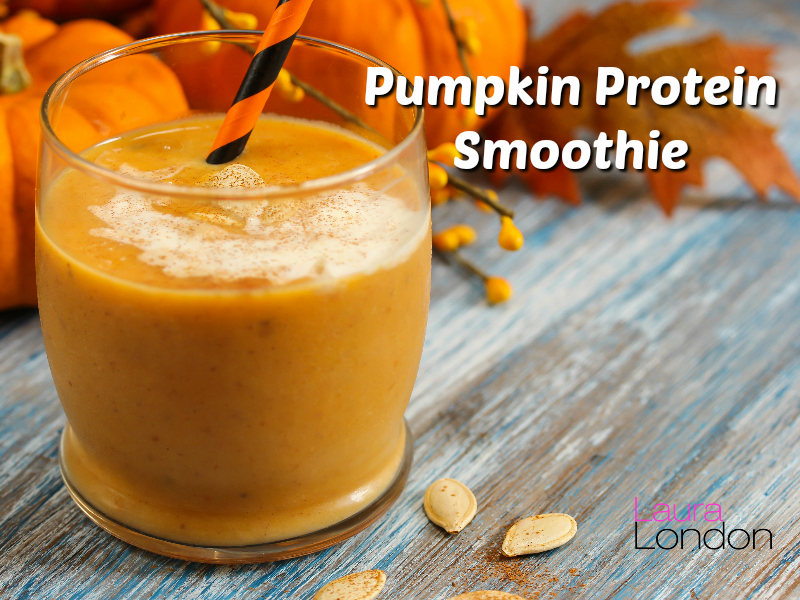 Print
Pumpkin Protein Smoothie
Laura's Halloween Pumpkin Protein Smoothie
Ingredients
10 oz Water or milk of choice
1/4 c organic pumpkin puree
Vanilla Protein powder of choice
Cinnamon and Nutmeg to taste
Frozen pumpkin or Frozen banana to add thickness if desired
Instructions
Place all ingredients in blender, blend until smooth, and enjoy!