A Salad With A Fruit And Super Food Twist
Pear Salad – This salad is loaded with nutrition.  The fruits add antioxidants and the almonds, and flax seeds add a dose of healthy fats. The goji berries are a super food.  Read more about superfoods on this blog post.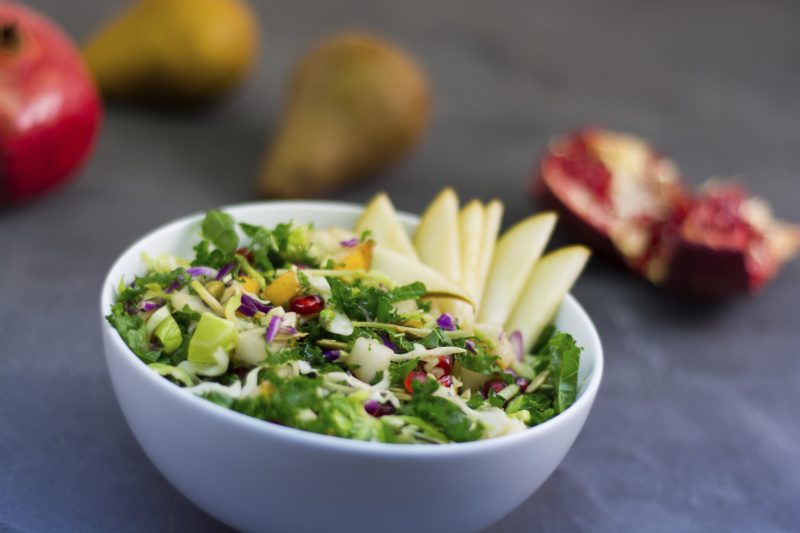 Print
Pear Almond Flax & Goji Berry Over Baby Greens
This salad is one of my favorites.  I love fruit in my salad. Gone are the days of just greens, tomatoes and salad dressing.
Adding almonds, flax seeds and goji berries over leafy greens is a great change from your normal salad. 
Want to add I some protein to the salad? Try chicken, grilled shrimp, organic tofu, or your favorite type of beans.
Ingredients
Plate full of organic baby greens
1/2 ripe organic pear
Sprinkle of chopped almonds
Sprinkle of organic Blond ground flax seeds
(Flax Advantage by Purium Health Products)
Sprinkle of goji berries
1 tbsp. Annie's Balsamic Vinaigrette