Description
Are you Wonder Woman disguised as a mom?
Doing 50 things at once, never finding the time for yourself?
The kids are getting bigger, life is slowing down just a bit and you are saying, "Hey wait a minute" it's time for me to get my sexy back!
Now is the time to make the commitment to getting your body back! Those pants hanging in your closet are waiting for you, shouting let's do it. But wait a minute you're a little confused as to where to start, maybe a little overwhelmed with too much information from TV, Facebook, friends and magazines?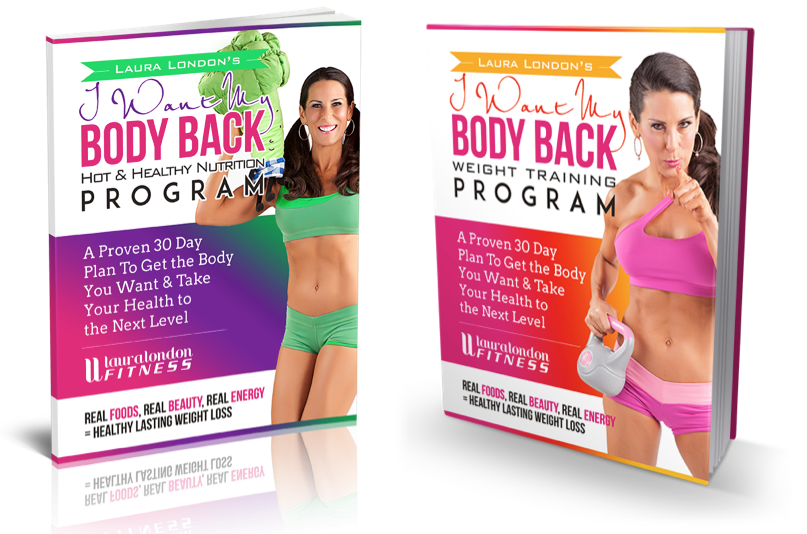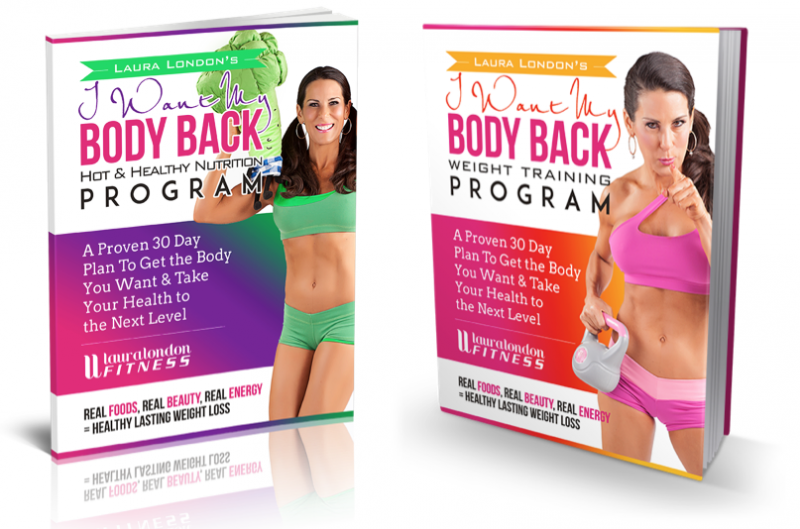 Have You Asked Yourself These Questions?
I don't have enough time to eat healthy
How am I going to find the time to exercise?
I am too busy with kids, work and family
What if I fall off the "wagon" again?
I don't know where to start?
I don't think this weight will ever come off?
How will I find the time to make healthy meals for myself and my family?
I am just tired
It seems overwhelming and like too much work
Don't worry, keep reading, this is why I am here. I want you to be successful and find your "Inner Goddess" and let her shine like she was meant to shine.
I know how you feel, I was there myself.
I'm Laura London, a Nationally Certified Personal Trainer as well as a professionally trained holistic health practitioner through the Institute of Integrative Nutrition in addition to being a wife of 24 years and a mom of three teenagers.
I have created the I Want My Body Back Nutrition and Exercise Program because so many woman write to me from all over the world asking me:
"Laura, how do I get my body back after

having kids and raising a family?"
That's when the light bulb went off, share my knowledge and passion for health and fitness with other moms.
Now don't get me wrong, it has been a long journey of trial and error, frustration and a little grumpiness.
If you want to increase your energy, ignite your confidence, lose weight and be in charge of your health, than keep reading.
My clean and lean nutrition plan will teach you how to eat healthy for life. Stop the endless diets and disappointments that comes with them. I teach you a solid foundation that you can use in your every day life to make eating easier and do-able.
Moms we are busy, actually, non-stop. We need to make our daily nutrition quick and easy so we can get to all the other things we busy mom's need to do.
These principals can be applied to your family as well. I am not going to tell you what to eat every day, but show you how to plan so you are eating for success.
This is my clean eating bible. The plan that helps me keep my nutrition and body in check year round.
I believe in the 80%/20% rule. See how I use it to never feel deprived, keep my cravings in check and live a healthy lifestyle.
"DARE TO ACCOMPLISH THE THINGS YOU'VE ONLY DREAMED ABOUT DOING.

IF YOU CAN DREAM IT YOU CAN DO IT."
I know that finding the time to eat right, exercise and become mentally and emotionally charged is extremely challenging for most women. You don't have hours of extra time every day to meet your goals. You need practical programs that you can easily integrate into your hectic schedule without extra stress and guilt. Trust me to lead the way to your success!
What You Get Inside The I Want My Body Back Program:
A complete 30 Day Meal Plan
10 Steps to Prepare for Success
Goal Setting Guidelines
Clean and Lean Nutritional Laws
Nutrition Logs To Track Your Meals
Measurement Tracking Sheet
Motivational Quotes
A Clean and Lean Shopping List
Fitness is the first key component to awakening the POWER within you for transformation, and usually it is the most difficult to fit into a busy lifestyle.
I believe that you don't need to schedule hours of extra time every day to achieve good fitness goals. Exercise can become part of your daily life in ways that don't require crazy time commitments.
"It's not knowing what to do, it's doing what you know."
Anthony Robbins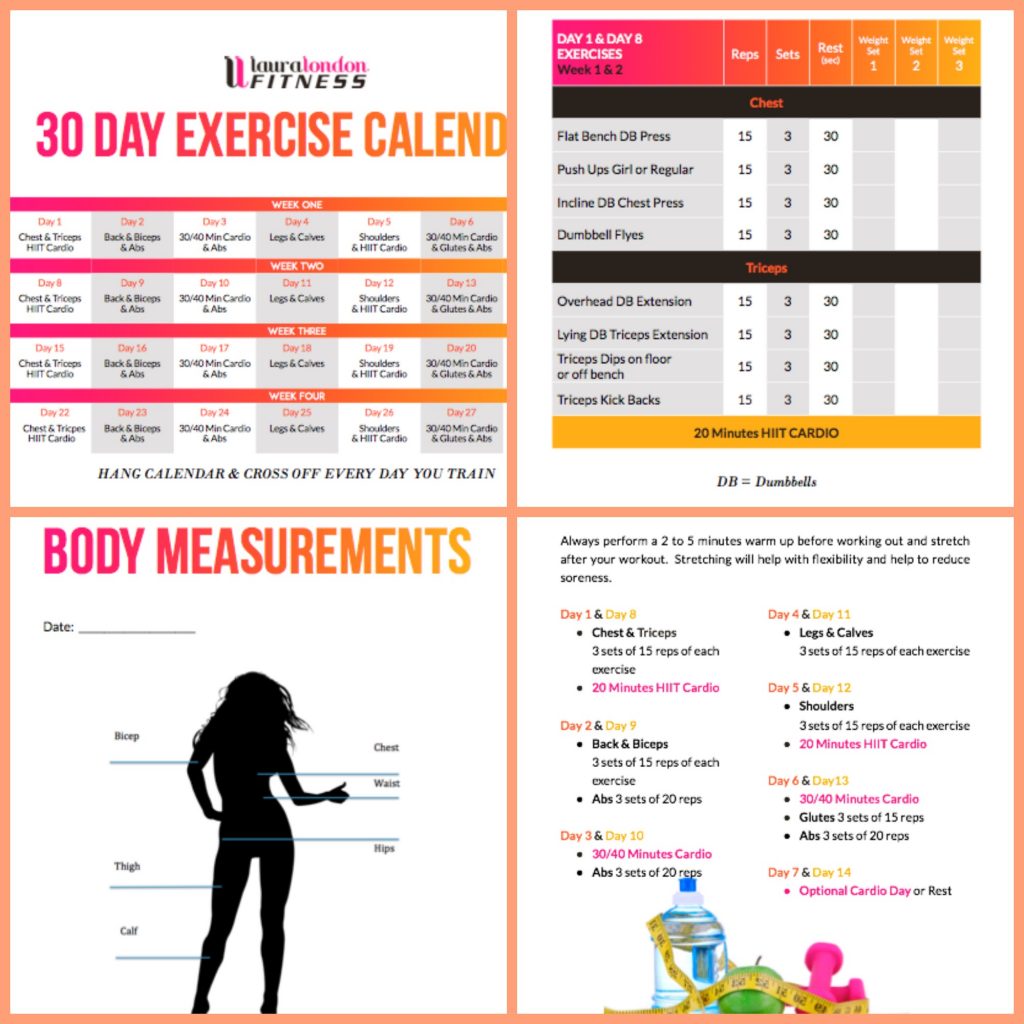 I am known as the Green Fitness Goddess for a good reason, and I share all the nutrition tips you will ever need to eat healthy food that not only tastes great, but also won't leave you feeling bad about yourself later. I believe that the right foods will fuel the body and the mind. Taking control of your health and wellness means taking control of your kitchen – and stepping away from the takeout!
The Weight Training Portion of the "I Want My Body Back" e-Book Program" can be done at home or in the gym. You can do anything for 30 days! Just make the decision and do it, do it for yourself.
In weeks 1-2 we are going to be focusing on building lean muscle. Muscle burns 300 times more calories at rest than fat! WOW, that is pretty AMAZING… That is why doing endless amounts of cardio backfire.
It is the muscle you want to focus on for fat burning, toning, shaping and tightening. In Weeks 3 & 4 we will continue to weight train for muscle, but will be changing up the reps and sets.
The program can be done at home or in the gym. I have broken it down for you so you will know exactly what to do each and every day. Proper form is key, and you can watch me perform each exercise.
Join the thousands of Fit & Fabulous Woman Getting in Shape for Life!
You will need a set of dumbbells and a stability ball to do this workout at home.
The "I Want My Body Back" Weight Training program includes:
Cardio Plan
30 Day Exercise Calendar
7 Day Weight Training Split
Printable Exercise Logs
Video Library Showing proper Form Of All Exercises
Measurement Tracking Sheet
I have helped thousands of woman get their "Body Back" and I can help you so the same.Train like a woman, feel like a woman because you are a woman, with curves and a beautiful shape.
"Where Hot and Healthy is a Lifestyle"