Protein Bars That Are Good For You
Homemade protein bars are so much better for you than anything you buy in the store. The ingredients are natural and because you are making them, they are made with love.
One of my favorite homemade recipes is this delicious vegetarian veggie lasagna.  OMG, you are going to love it, plus it is Gluten-Free.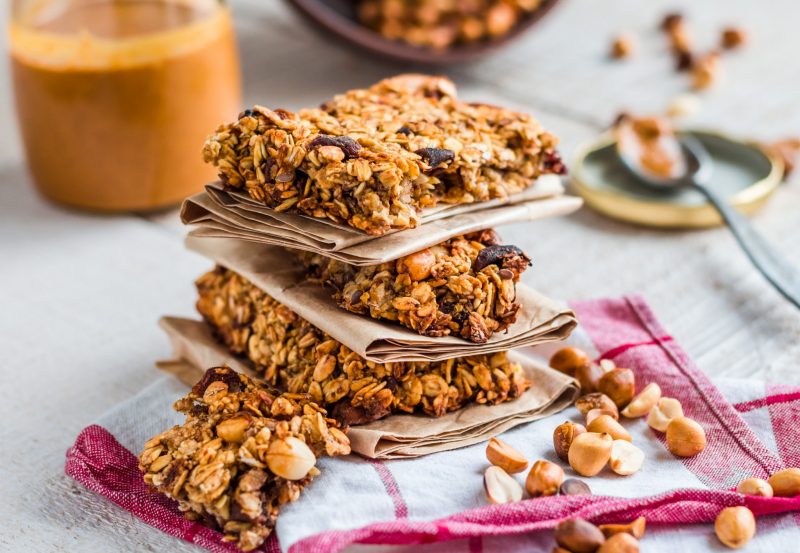 Print
Homemade Healthy Protein Bars
Homemade Healthy Protein Bars. Simple, yummy, and healthy. These protein bars are easy to make and great to have on hand.  We live a "grab and go" lifestyle. Being prepared is KEY to being successful.  Make these bars and store them in an airtight container.
Ingredients
1 jar organic almond butter or your favorite nut butter
1/2 c organic maple syrup or honey (sweetness to taste)
1/2 c of Bob's Red Mill flax seeds
1 c each: almonds, walnuts, brazil nuts, sunflower and pumpkin seeds
1 1/2 cups of vanilla protein powder of choice
Instructions
Grind all the nuts and seeds in BlendTec, Vitamix or food processor.  Grind them a cup at a time, don't add all at one time.  You can grind to powder or if you like a crunchy texture stop short of the powder
Mix all ingredients by hand until mixed thoroughly
Take a 9 X 5 baking dish and coat the bottom lightly with some powdered protein and add the rest into your mixture
Then add the mixture to the dish and press hard and cover the whole pan evenly
Apply a small amount by dusting the top with protein powder and then put in refrigerator for 2 hours
Then cut evenly into bars
Enjoy!