The Pilates Wheel Portable Exercise System
You are going to love the Pilates Wheel. I saw the wheel on an exercise video via Youtube. I was excited to learn more about The Pilates Wheel and how to use it. My exercise brain was shouting this is such a fabulous piece of equipment I knew I had to have it.  The wheel is amazing and works every part of your body. It focuses on improving your strength, balance, and flexibility. I didn't think it was possible to make Pilates any better or more fun. The Pilates Wheel has accomplished this.
What is the Pilates Wheel
The Pilates Wheel Portable Exercise system is both portable and affordable. It will give you a unique and total body pilates workout anywhere. Machine Pilates is BIG, EXPENSIVE, and NOT PORTABLE. Taking the most important aspects of the Reformer and Cadillac, and putting them in a highly portable, AFFORDABLE, Pilates device is how the Pilates Wheel was born.  PLUS the best video Pilates instruction in the world.
Using the Pilates Wheel
The wheel comes with assembly instructions guided by Brian Abercrobmbie with simple steps to put it together. It took me a matter of minutes to assemble. Brian & Kristen Anderson then teach you the parts of the Pilates Wheel and how to use the Pilates Wheel safely and effectively.
The wheel is great for someone who has never done pilates before as well as someone who does Pilates frequently. I love that it does not take up a lot of room and the that there are so many different exercises that you can do.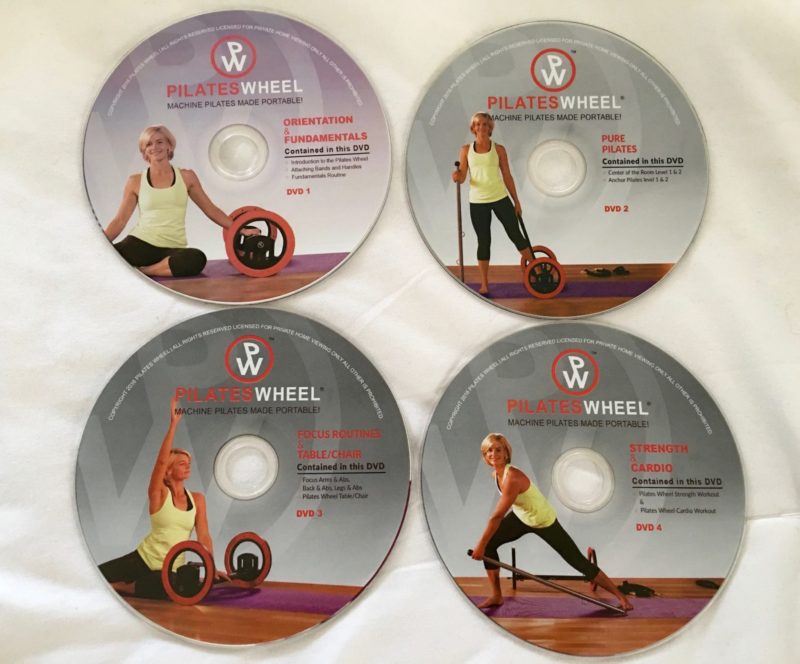 What's included With The Pilates Wheel DXL
The Pilates Wheel
 Light resistance bands (32″ea)
 Med. resistance bands (32″ea)
 Heavy resistance bands (45″ea)
Handles – 2
Foot loops – 2
Access to online instruction

15 thoroughly instructed routines (Including fundamentals, anchor, cardio, and strength)
Access available to live and on-demand classes

1 balance staff/anchor
1 anchor strap
2 anchor extenders
Nutrition guide & 7-Day Exercise Plan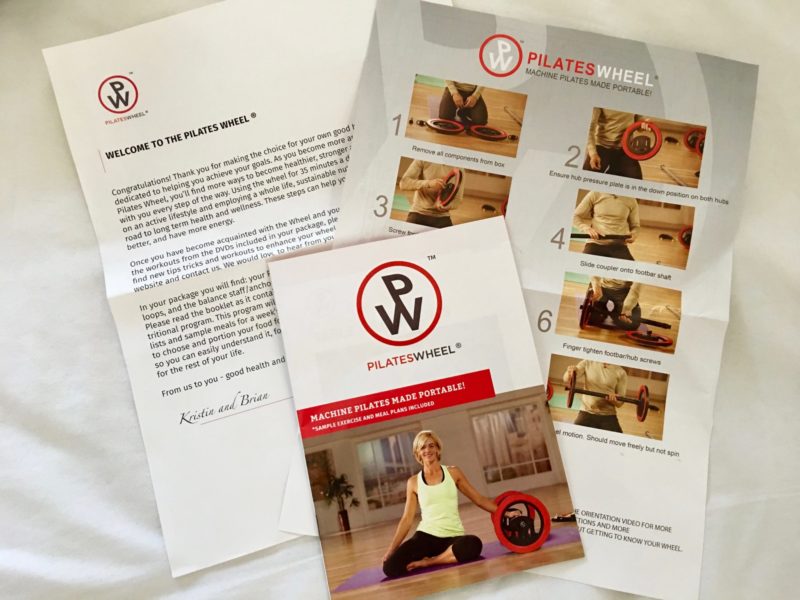 Exercise Videos & Facebook Live Workouts
Kristin has a great "Getting Started" video exercise library on the web site. PLUS  great Facebook live classes too!
The Creators
KRISTIN ANDERSON
Kristin Anderson is a Pilates instructor and the creator and founder of My Daily Trainer. She has been featured in People, ESPNU, Fox, Health Key, MomTV, and Modern Mom as a regular contributor and many other shows and publications. Kristin specializes in total wellness and longevity. She works with many athletes and actors.  Helping them develop a long-term approach to health and career longevity.
BRIAN ABERCROMBIE
Brian works with many top athletes and prepares high profile actors for film roles. They include names like Mila Kunis (Friends With Benefits), Gerard Butler (300), Brad Pitt, and Jeff Goldblum among others. He has worked as a consultant for EA Sports, Under Armour, and other commercial and film productions. Brian is a movement and human performance specialist. He works under a training system, that he developed, called P.A.S.E. (power, agility, strength, endurance). "It is a system that makes every individual an athlete, and every athlete a better athlete."
Brian and Kristin bring the world of wellness and human performance together to create a system of total health that lasts a lifetime. They are constantly furthering their education. It is their philosophy that we should never stop searching for knowledge and continually educate ourselves, delivering the complete package and high-level experience possible.
Do you love Pilates? What is your favorite exercise to perform?. Leave me a comment I love hearing from you.