Get Ready To Make The Best Vegan Lentil Soup
You are going to love this easy vegan lentil soup. My mother made lentil soup when I was a child so it always reminds me of love. This soup is going to be a staple in your house. It is simple to make, full of flavor and a great comfort food any time of the year.
Soup is always a great meal to eat for lunch, dinner or even an afternoon snack. This vegan lentil soup is packed with nutrition and will keep you feeling satisfied and full. I like to pair it with a green salad or a small sweet potato. The spices of curry and cumin and a nice surprise to this soup.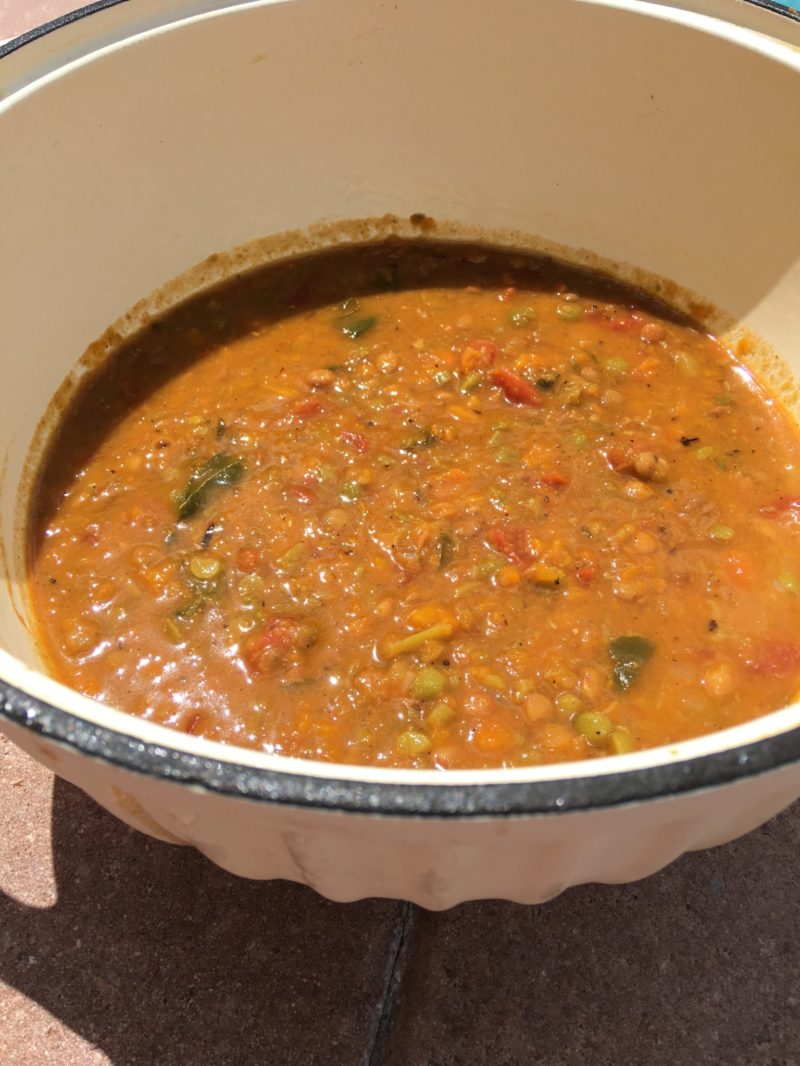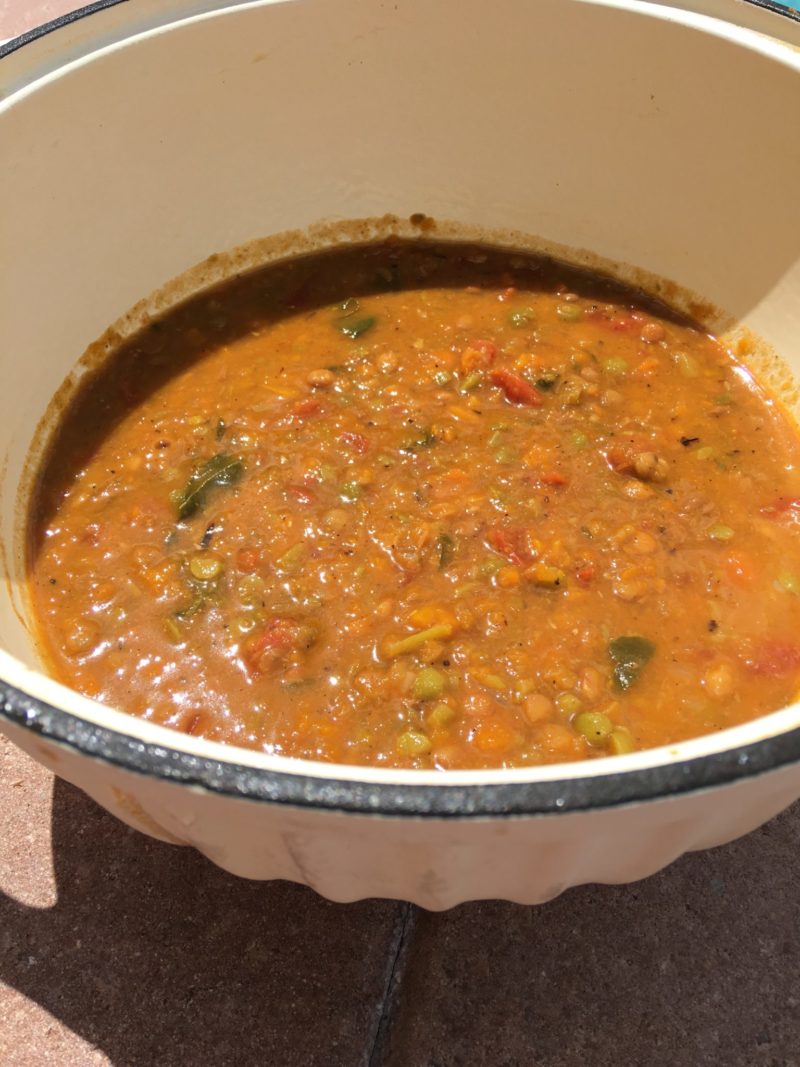 Great for the Fridge Or Freezer
This recipe makes a large batch. After it cools down I like to add it to single-serve 16 ounce wide neck mason jars. They are great to have on hand for lots of things. Storing soup is one of them. You can also store this size mason jar in the freezer. (Don't freeze the large 1-quart glass mason jars they will shatter).
These mason jars are a great way to take the soup to work with you. You can heat them up in a microwave or pour them out and warm up on the stove. I have been known to eat this soup cold for breakfast. Soup for breakfast? Yes, yes, yes.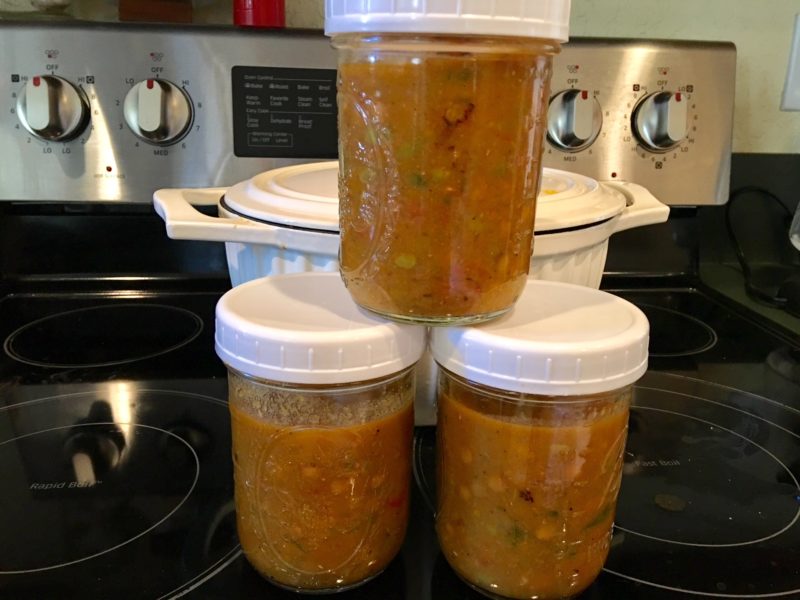 Benefits of Lentils
Lentils are a great source of dietary fiber, copper, natural folate, phosphorus, and manganese. Plus they are a great source of iron, protein, vitamin B1, pantothenic acid, zinc, potassium and vitamin B6.
Lentils can help to lower cholesterol. They are very helpful in managing blood-sugar levels because of their high fiber content. There are just 230 calories in a whole cup of cooked lentils. Lentils are a tiny nutritional giant that fills you up.
Sprouting lentils is another great way to add lentils to your diet.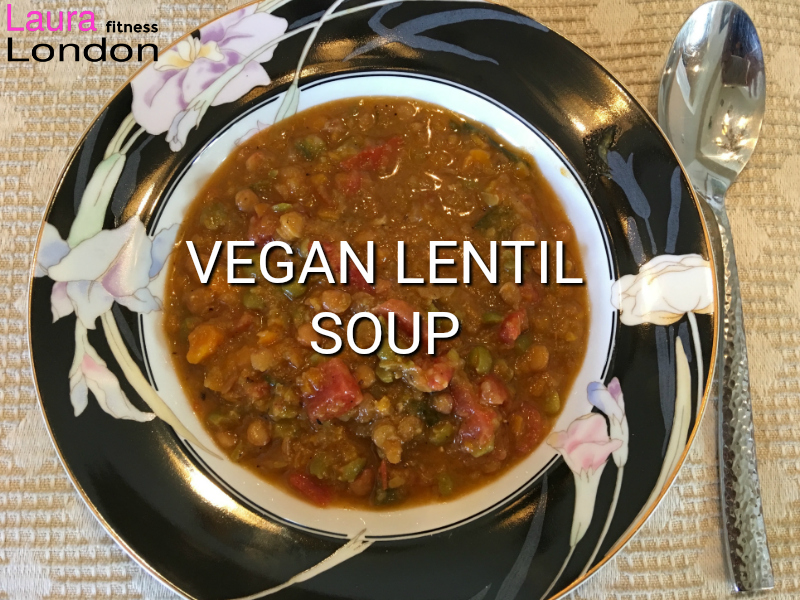 Print
Easy Vegan Lentil Soup
Ingredients
3 tbsp. olive oil
1 medium yellow onion chopped
3 carrots or 1/2 bag baby carrots chopped
2 stalks celery chopped
4 cloves fresh pressed garlic
1 tsp. dried basil
2 tsp. ground cumin
1 tsp. curry powder
1 can - (28) ounces fire roasted tomatoes
1/2 cup red lentils
1/2 cup green lentils
4 cups low sodium organic vegetable broth
2 cups water
Fresh ground pepper to taste
1 handful spinach
1/2 lemon, freshly pressed
Instructions
1. In a large Dutch oven add the olive oil over low to medium heat.
2. Press the garlic into the pot add celery, onions, and carrots cook for about 5 minutes. (I use a food processor to chop my veggies).
3. Add the basil, cumin, curry powder, and pepper and stir the spices.
4. Add the drained fire roasted tomatoes and stir. Cook for another 1-2 minutes.
5. Add the broth and water. Mix and then add the lentils, stir together.
6. Bring the pot to a boil, then reduce heat to a simmer. Keep the pot lid slightly vented so steam can escape.
7. Simmer for 30 minutes, until the lentils are almost cooked.
8. Take 2 cups of the soup out and mix it in your blender and then pour back into the soup. Or use an immersion blender and slightly blend the soup.
9. Cook for another 10 minutes until lentils are soft.
10. Use a lemon squeezer and add the lemon juice to taste.
11. Add the spinach in before serving.
Cuisine Soup