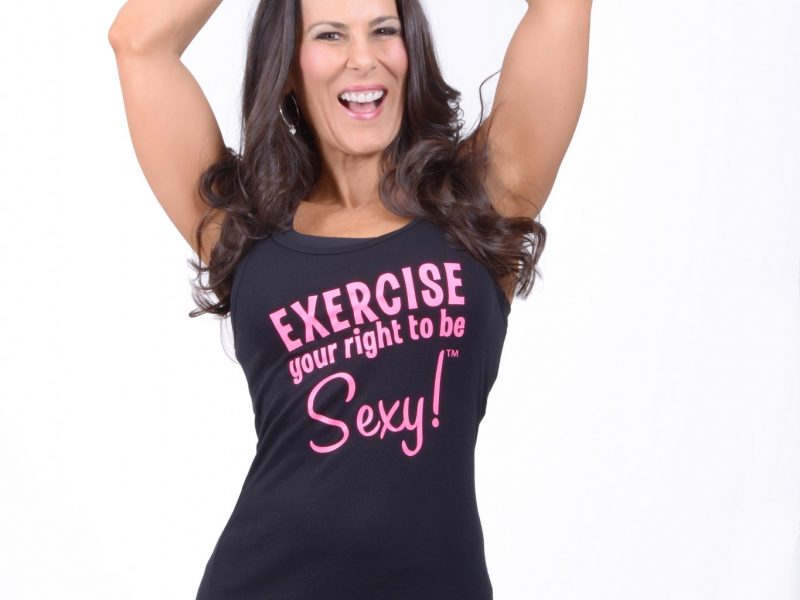 Who Says you Can't be a Fitness Cover Model at 48!
If you know me one of my favorite sayings is Step Outside of your Comfort Zone. Well that is what I have been doing for quite a while now and it has been a ride I could never even have imagined. I am a regular mom just like you, who DECIDED to change the course of my life. I had no idea what or how I was going to do it I just DECIDED it was time for a change.
This month I have reached one of my personal goals that I set for myself, which was to be on the cover of a magazine. My friends all thought I was crazy, but I can be pretty stubborn. A fitness model in her late 40's really! Well you know what? It happened and I am super excited to share The Platform Magazine with you.
The Platform Magazine is very special and I am so very proud to be a part of it.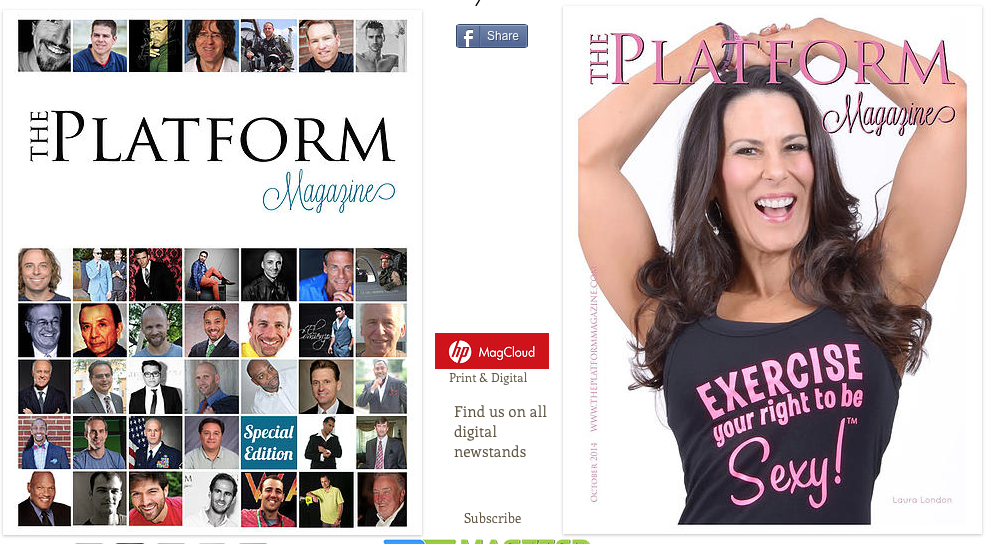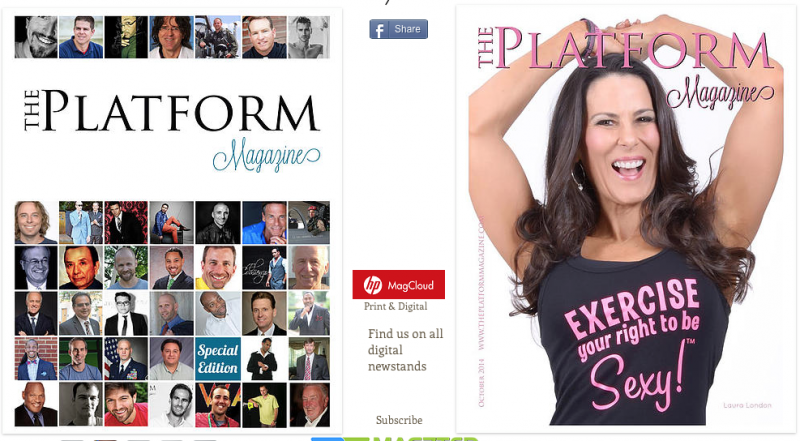 The October issue is one you do not want to miss! Stories that cover:
Health and Fitness
Healthy tips for beautiful skin in the fall/winter
Fighting cancer through fitness
Interviews with inspirational people making a difference in our world
and "voicing their inspiration" across the globe.