I want to share with you a huge goal that I set for myself 4 years ago that came true.  I set the goal to be on a cover of a magazine and I can proudly say that as of today,  I have met this HUGE GOAL at age 48. I had the honor of being on the Cover of the October issue of The Platform Magazine.
The Platform Magazine features next and current generation of leaders and their journeys around the world.  For those that have a voice to inspire and share their Platforms.Well, I have a voice and my message is that you can be fit and fabulous at any age. I want to inspire you to step out of your comfort zone.
Stop living small and dream BIG. You can accomplish anything you want at ANY AGE. Have a plan, take action every day and don't stop until you get there!! YOU CAN DO IT, I KNOW YOU CAN.Get your copy of ThePlatformMagazine.com and read it today for more inspiration from leaders around the world and get INSPIRED.
Visualizing Your Goals – Have you written down your goals yet?  Well what are you waiting for?  Watch and lets get it done together!
Visualization is the key that will increase your belief in achieving your goals significantly and it helps you believe that you deserve your goals and that they are attainable.  Plus it just feels great.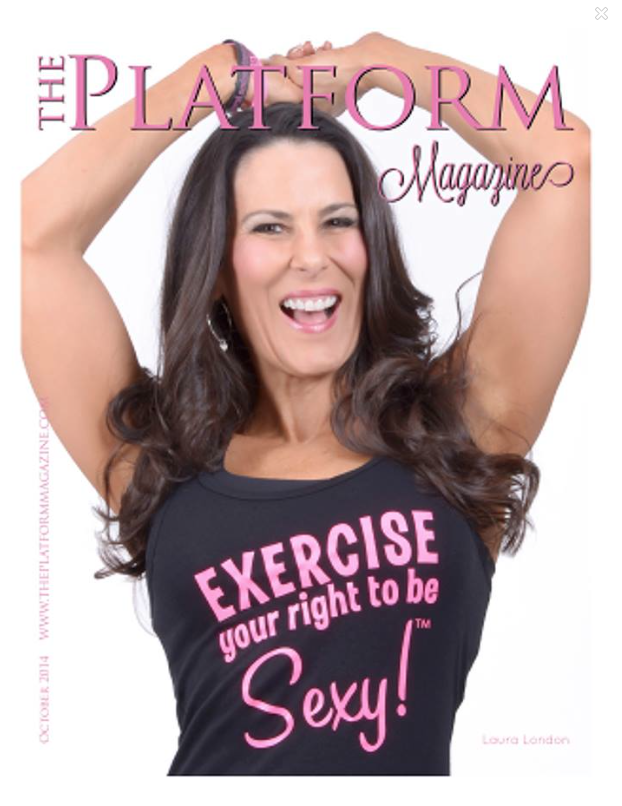 The Amazing Power of Goal Setting
You will be amazed at the power of goal setting.  But you actually have to write them down. I know for a fact that the people who write their goals down and read them everyday are the ones who succeed.
Be clear when writing your goals.  If you want to loose weight don't just write I want to lose weight.  Write within 4 weeks I will loose 7 lbs. of fat.  Be specific and positive in your goal writing.  Make sure your write your goals down, when left to memory goals can easily be forgotten or pushed aside.  Reading your goals daily will keep you focused on the steps you must take in order to make them a reality.
Make sure to READ YOUR GOALS EVERYDAY. The more you read them and believe the more powerful they become. Post them where you can easily see them. Read them often each day. Post a motivational picture or quote that inspires you right next to your goals.
Feel them, see them, be them and you will achieve them. Can you feel the excitement of what you are about to accomplish? I can.
Have you made a Vision Board yet? A vision board is a visual motivator. A Vision board is made photos of things you want to manifest in your life such as a fit body, a new home, a place you want to travel to or a charity or cause that you want to be a part of. There is no right or wrong on a vision board. It is something you see every day that inspires you to keep reaching toward your goals.
Positive Affirmations, A Free Gift to Ourselves
The mind is your strongest muscle.  It is time to start exercising it in a positive way. Our thoughts have more influence over us then we truly realize.  Positive affirmations can have a very strong effect on your weight loss journey.
Affirmations are statements that you make as if they have already happened they are the blue prints to your future. They are very powerful tools if used properly. Using positive affirmations daily will help you to reach your goals faster.
When you catch yourself with a negative thought, immediately switch it to a positive affirmation. Soon this will become automatic. We have control over our thoughts and our thoughts become things and shape our reality and the world around us.
Use these affirmations or write your own. Read them once a day or more. Carry them with you, post them around the house or keep them in your office drawer. They are your friends.
You can have affirmations for every area of your life, business, relationships, fitness, abundance, gratitude, health, money, success there is no limit.
I am in charge of my body and can change it at any time.
I can transform my body to be healthy and fit.
I handle stress in a positive way.
I love my body.
I am making positive changes for me.
I love eating healthy.
I can do this for life.
Being fit and healthy is for me.
I have the power to change.
I have lots of energy because I am healthy and fit.
I love my fit and healthy body.
I am a role model to others.
I love learning about health and fitness.