Are you a green loving girl? Have you ever thought of turning your passion into a career? Watch my video on a Day in The Life of A Health Coach. Want more info on becoming a health coach? Feel free to email me at [email protected] I would love to share my experience with you.
Becoming a Wellness Coach and Counselor will allow you to work one-on-one with clients on issues related to their health, nutrition and lifestyle. Ultimately, you will provide the guidance and support that they need to make sustainable changes in their diet, exercise routine, relationships, daily practice and career. You will be able to see the results of your health coaching as your clients become happier and healthier. Are you ready for the journey?
The Institute for Integrative Nutrition® – The World's Leading Nutrition School
The mission of The Institute for Integrative Nutrition (IIN) is to "play a crucial role in improving health and happiness, and through that process, create a ripple effect that transforms the world."
Where to work
One of the gifts of this career path is that you choose where to work. Many Integrative Nutrition Health Coaches work in their own homes, creating a home office or coaching clients over the phone. Others find their own office space or share office space with health practitioners such as massage therapists, acupuncturists, chiropractors or doctors. Examples of where Integrative Nutrition graduates work include:
Home office
Medical center
Fitness of Wellness center
Private Practice
Yoga studio
Day spa
Natural food store
Restaurant
Corporation
School
This program can be done anywhere, and the curriculum can be accessed 24/7 on the IIN App.
The Integrative Nutrition Health Coach Training Program teaches you how to work with clients one-on-one, and run group programs and workshops in settings such as corporations, spas, health clubs, doctors' offices, schools and more.
Integrative Nutrition covers cutting-edge and holistic nutrition concepts along with modern health issues that you won't always find in a traditional nutrition program. Here are just a few of the topics you will study: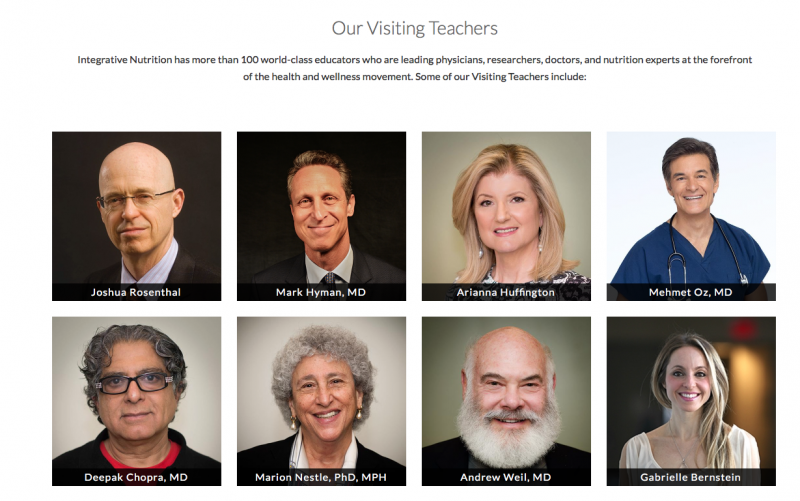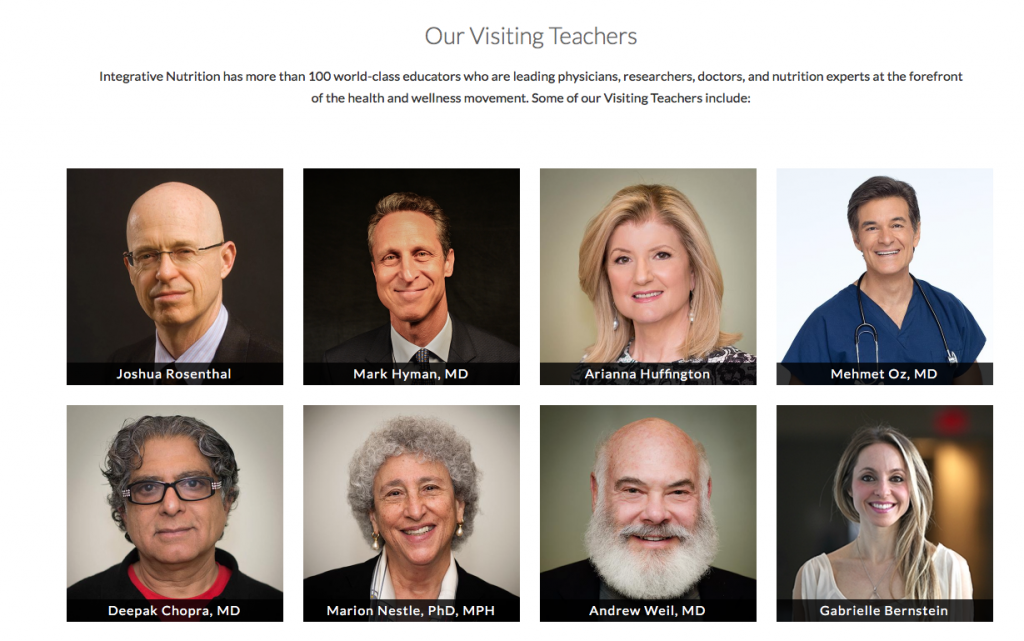 Nutrition Concepts
Bio-individuality
Dietary Theories
Primary Food
Deconstructing Cravings
Crowding Out
Energetics of Food
Food/Mood Connection
Superfoods
Nutrition Science
Autoimmune disorders
Blood sugar & glucose
Digestive system
Toxins
Thyroid health
Genetic influence on diet
Metabolism
Modern Health Issues
American Health Crisis
Food/Mood Connection
Government Policies
Hypoglycemia
Organic vs. Non-Organic vs. Local Foods
Emotional Eating
School Food
Integrative Nutrition graduates are highly respected by clients and healthcare providers. They receive referrals and are eagerly invited to work in medical offices, chiropractic clinics and other professional settings.
I will also let you know if Integrative Nutrition has any scholarships available for the program.