Learning How To Meditate Will Be Your New BFF
If you are a stressed and busy person who feels the need to learn meditation, but the idea of finding half an hour or more to meditate itself is stressful, have no fear! I have a few short meditation techniques that are only three to ten minutes in length.
Benefits of Meditation
Daily meditation reduces stress
Meditation gives you more energy
Everyday meditation reduces mood swings
Daily meditation rejuvenates your body
Everyday meditation helps you sleep better
Daily meditation raises you to a higher awareness level
Daily meditation increases your focus
Everyday meditation makes you more patient
Everyday meditation helps you understand your oneness with everything in this world
Meditation reduces headaches and muscle pains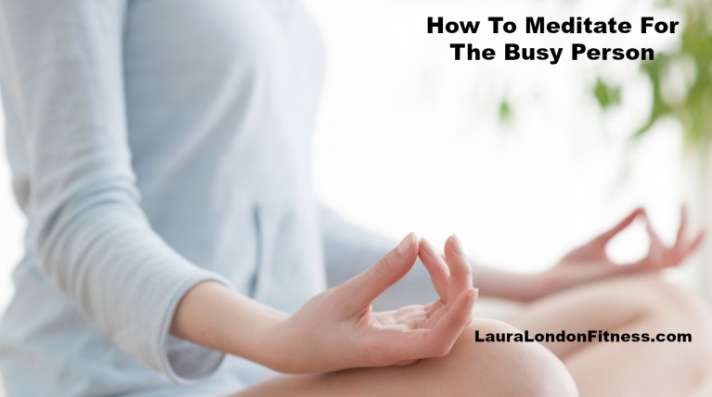 These techniques are quick, easy, and super beneficial for busy people like you and me!
Breathe –  This really is at the heart of meditation. By focusing on your breath, you are able to let your thoughts flow in and out and ultimately pull your focus inward. This technique can last as little as 60 seconds or as long as 10 minutes, and the best part is that you can literally do it anywhere.I recommend that you bring your thumb and middle together. The pressure point will automatically bring your mind into focus. Now, start to bring your focus to your breathe. Inhale in for a count of 6, hold for 4, and exhale for 6. Do 5 rounds of this, and then take note of how you are feeling. More relaxed? A bit Zen? Focused? The best part is that you can do this anytime, anywhere.
Meditate First Thing In The Morning – The morning is the best time to meditate.  It's quite, the world is not rushing around yet. Take advantage of this quite time and sit for 5 to 10 minutes. Find your favorite yoga mat or create a sacred space with your favorite pillow and relax. It's a great way to ground yourself for the rest of the day.
Learning To Meditate Reduces Stress
Do Mealtime Mini-Meditations – Mealtime is a great time to meditate, because it's already a given in your day. This is the perfect time to take a few minutes to pause and appreciate your meal. Slow down and notice how the aromas of food can relax you, whether it's a warm mug of tea, the cinnamon on your oatmeal, or veggie-filled soup simmering on the stove. When you smell something delicious and scrumptious, it is practically effortless to focus on your breath and take in the delectable aromas. Breathe them in. Slow down and enjoy your meal!
Meditation Apps – There are some great apps you can download on your phone if you are new to meditating, they will help you with breathing, images, music and more find one you love.  Best part is you can take it with you anywhere and meditate any time!
Be Patient With Yourself – Meditation is a practice and practice takes time.  Let yourself experience whatever it is that happens during your meditation.  There is no right or wrong.  See what thoughts come into your head and just be with them.  Show yourself some love and understanding as you start to practice meditation.  You may at times feel lost – but you may at times also find your self.
As you can see, meditation can come in many forms and you only need a few minutes to do this each day. Give one of these practices a try today.