I wanted to share some tips with you for when you are really busy but still want to eat healthy, because it makes you feel GREAT to keep eating healthy, right?!
And we aren't going to let "being busy" stop us from feeling great, right?! I have some tips for you on what you can eat to stay healthy when you are busy!
Eating Healthy Tips
Smoothies
Making a smoothie can be so fast, just pour some coconut water, rice milk or hemp milk into the blender, then throw in your fruits AND some veggies (spinach, cucumber, romaine lettuce, just to name a few). Eating healthy in a flash!
Add some protein if you like (hemp seed or chia seed, or maybe a scoop of hemp protein powder) and some healthy fats (avocado, coconut milk. or the proteins I mentioned before which also have you covered on the healthy-fat front!).
For extra flavor, add some vanilla extract or dash of cinnamon.
Salads
Chop up a bunch of lettuce – romaine or red leaf – and add some spinach. Pile on some other veggies – tomatoes, cucumbers, carrots, radishes, sliced beets, bell peppers, onions…whatever you like.
Add some protein. Choose pumpkin seeds, hemp seeds, cooked organic chicken breast, kidney beans, sprouts, a hard-boiled egg, or salmon or tuna.
Make a quick dressing with stone-ground mustard, olive oil, and a couple sprays of Bragg's Amino Acids (or just a bit of sea salt if you don't have Bragg's or can't find it). Toss it all together and eat.
If you chop the veggies in bulk you can make a couple salads at a time, don't add the dressing to them yet, and they usually last a couple days.
Know where you can get healthy take-out
This could be from a nearby restaurant (I love my local Vietnamese restaurant and it's really close and inexpensive) or you could find a place like Snap Kitchen in Austin, Texas, which I recently explored and am now in love with. They prepare healthy food to go. I stopped by this morning and picked up a couple dishes to tide me over the next few days. They have organic and locally-sourced produce, organic chicken, and free-range grass-fed beef and bison. Their portions will keep you on track but you can also get a medium or large size meal if you want to have extra leftovers.
No, it's not quite as cheap as buying and preparing it yourself, but if you are a busy person (OR you just don't enjoy cooking) and would just spend the money on junky fast food or pizza delivery, then it's a much better value.
It's always the small habits that add up. Don't let yourself fall back into old habits that cause you to not feel so great! I'd love to hear from you, too:  what do you like to eat when you are really busy?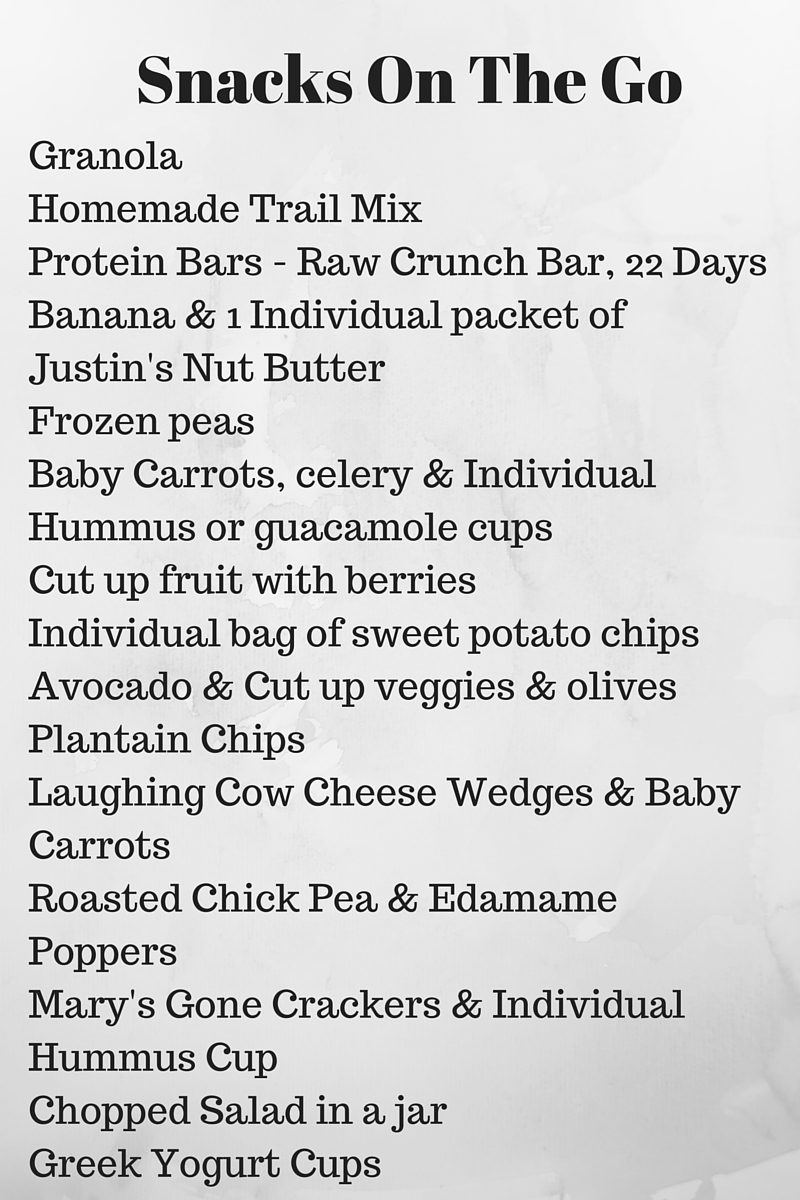 5 Surprising Beauty Foods
All fresh fruits and vegetables contain magical powers when it comes to shiny hair, clear skin, and strong nails. However, the ones I've chosen below are perhaps not as well known for their powerful beauty benefits. Try and include these foods into your diet if you want to look your best without the need for unnatural remedies. Eating healthy does not have to be hard or complicated.
Red Peppers. All red and orange colored foods contain beta-carotene, a powerful antioxidant. Red peppers are particularly beautifying due to the minerals A, C, and K. Vitamins A and C can help prevent cell damage that leads to premature ageing, and they can also reduce inflammation, which can cause a puffy-looking face. Pepper also has Vitamin K, which is an excellent property for protecting our cells from damage.

Spinach. All leafy greens are actually very powerful in terms of being a beauty food because of the chlorophyll they contain. There are also loads of other phytochemicals and fiber in spinach that help build blood that is super clean and which will show through in your skin.

Turmeric. This yellow-colored, Indian spice has a load of powerful antioxidant qualities. Turmeric assists in protecting our cells from free radical damage and also contributes towards cleaning up metabolic waste in our systems. It is also great as a liver flusher to get rid of any poisons and chemicals which are stored there.

Pumpkin Seeds. Wow, these really are powerful. What don't pumpkin seeds have in them?! The humble pumpkin seed contains high levels of zinc, calcium, potassium, magnesium, and vitamins B, C, and E. Pumpkin seeds are also a great source of amino acids and omega-3 fatty acids, all essential for healthy cell maintenance. Make a handful of pumpkin seeds a regular part of your diet, and you will definitely notice a change in your appearance.

Parsley. Next time your plate is garnished with parsley, don't push it aside. This is a pretty powerful herb when it comes to anti-aging, as well as purifying and cleansing the body. It contains vitamins A and C as well as anti-oxidizing flavonoids that protect our cells from free radical damage. Parsley also helps to purify the blood, kill bacteria, aid digestion, and cleanse toxins from the liver. Parsley is a must in your eating healthy tool box.
The best thing is that all these foods are easy to incorporate into your diet. Add turmeric to juice and combine the other foods with some other fixings to make a great, beautifying salad. Who said that beauty was hard to keep?