You will love these quick and easy chicken meatballs especially because the are baked and not fried! They are great to add to your favorite sauce, eat alone or add on top of a nice fresh green salad.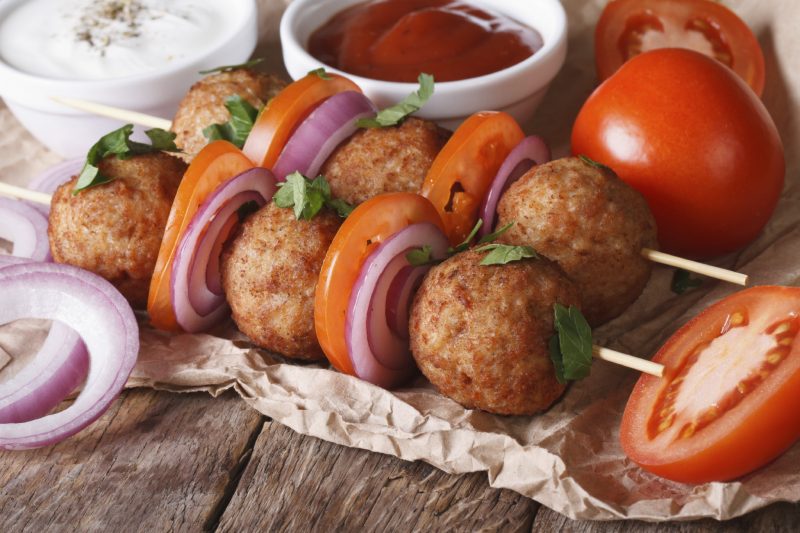 Print
Quick and Easy Baked Chicken Meatballs
Ingredients
1 lb organic ground chicken
1/4 onion, chopped
1/2 c breadcrumbs *see gluten free options
Fresh or dried basil and oregano
1 organic egg
Dash of salt and pepper to taste
Instructions
Heat oven to 350 degrees
I use a small food processor to chop the onions up fine.  (My family does not like chunks of ion in their food). Then I add the egg to the onion in the food processor
Add the onion & egg to the chicken in a bowl. Add breadcrumbs or gluten free alternative, spices, salt & pepper. Mix well
Line a muffin tin with muffin cups. Spray them with olive oil or coconut oil. Make little round meatballs and add one to each up
Bake about 15 minutes. Delicious!
Notes
*Gluten Free substitute breadcrumbs for 1/2-cup brown rice, 1/2-cup almond, meal or flax meal. Or 1/2 cup ground up gluten free crackers