Basic Kale Salad
Kale is the new romaine. The beauty of kale just like any lettuce is that the possibilities and combinations are endless. This is your basic kale salad.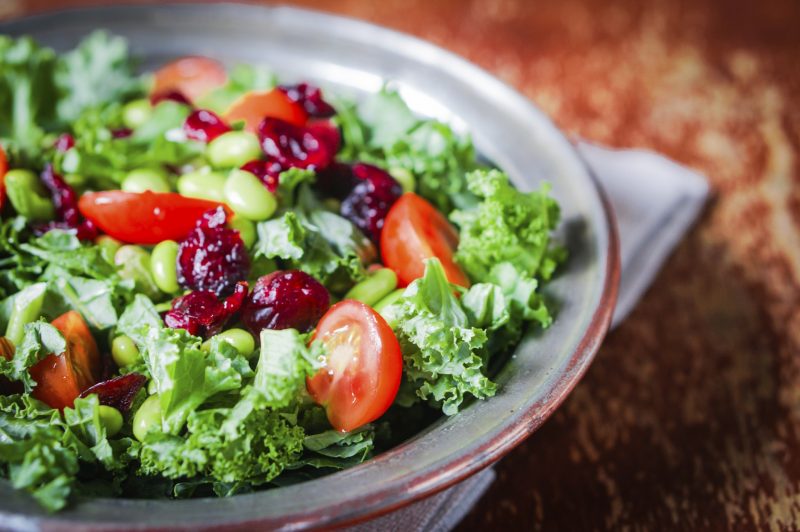 Print
Heavenly Kale Salad
Great as a lunch or a side dish to any meal. Enjoy your greens!
Ingredients
1 head of kale
Juice of 1 lemon
Sea salt to taste
2 cloves crushed garlic
1/4 c virgin olive oil
1 shredded carrot
Dried cranberries
Chopped red cabbage, if desired
Instructions
Remove the vein of the kale. Tear the leaves into small, bite size pieces
Mix lemon, salt, garlic, olive oil, shredded carrot and red cabbage together first. Then add to kale. Take your clean hands and rub the green so they are covered with the mixture. You will feel the kale's texture start to change, and the amount of kale will look smaller
Marinate the kale in a glass container, in the refrigerator for 4 hours or even better overnight.
 Add cranberries before serving.