Quinoa and cranberries in a delicious salad. You all know I love to eat healthily and part of my passion is it to inspire you to eat healthy too.
This is a great dish to make when you are having company over. I love to make it once a week and keep it on hand in the fridge so I know I have something healthy to eat when I am in a rush.  It's great as a side dish or to top off a salad. I like this brand of quinoa.
Health benefits of quinoa:
It is one of the most protein-rich foods we can eat.
Contains almost twice as much fiber as most other grains.
Contains Iron.
High in lysine.
Rich in magnesium.
High in Riboflavin (B2).
High content of manganese.
How to Make The Quinoa Salad Video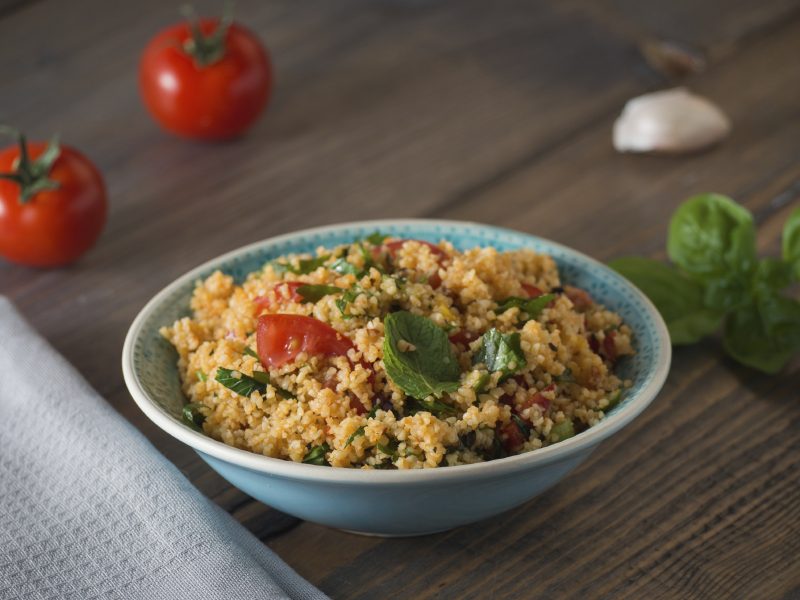 Print
Quinoa Cranberry Salad
This dish is a wonderful side dish paired with a protein. If we take the time to use spices on our food it will come alive. There is nothing more boring than eating the same thing day after day, week after week. Let's learn to make the foods we eat more fun.
Ingredients
1 c quinoa
1/2 c boiling water
1 c organic spinach
1 can organic garbonzo beans (drained)
2 tbsp. dried cherry or cranberries
2 tbsp. raw honey
1 clove fresh pressed garlic
1 tbsp. olive oil