Move over french fries and make room for sweet potato french fries. My kids love these and sweet potatoes are high in beta-carotene and vitamin A. They are a low fat food and just plain delicious. Use spices and change up the flavors from sweet to spicy.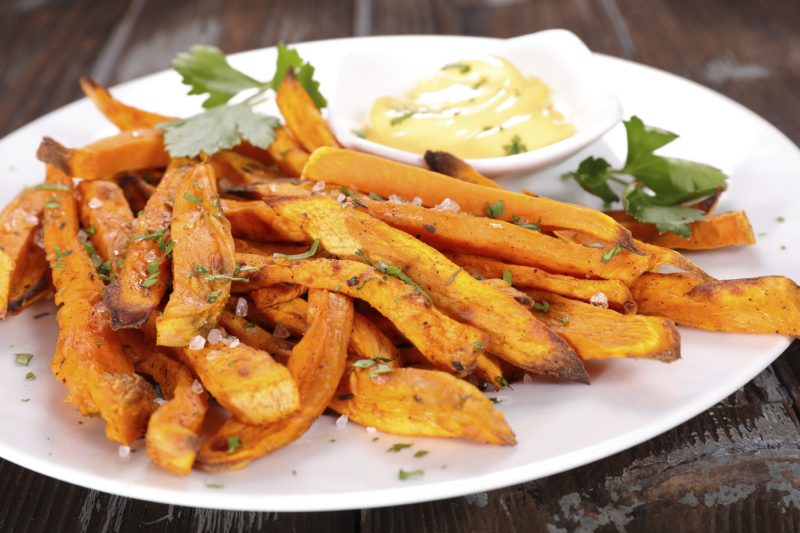 Print
Baked Sweet Potato Fries
Make them thin cut or thick cut it's up to you. You can also use different vegetables, like squash and carrots. The possibilities are many. My daughter cuts them in little squares and then adds honey and cinnamon. Yum!
Ingredients
1 sweet potato
1 tbsp. extra virgin olive oil
Sea salt (optional)
Instructions
Preheat oven to 350 degrees
Wash sweet potatoes and slice into "french fries"
Place sliced sweet potatoes in a large bowl, add olive oil and sea salt, toss to coat
Place sweet potatoes on a lined pan (wax paper or a silpat non stick mat)
Bake oven for 15-20 minutes, then flip and continue cooking for another 15-20 minutes, or until desired consistency
Serve warm