Homemade Hummus Ideas
Hummus is a staple in our house and I know it will be in yours too.  It's simple to make and delicious.  Plus, it is healthier than the store bought kind.
This recipe can be modified to make different flavors of this popular middle eastern delight. Try red peppers, pumpkin and pest versions.  The possibilities are endless.
Looking for more snack ideas?  Try my Easy Chia Seed Pudding. It makes a great breakfast or afternoon snack.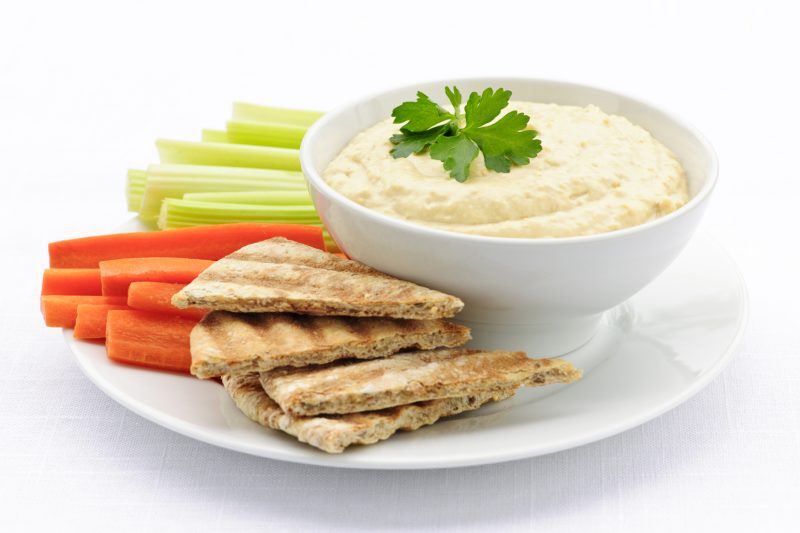 Print
Quick and Easy Homemade Hummus Ideas
Classic, red pepper, pumpkin , and pesto hummus.
Ingredients
Classic Ingredients
1 15-ounce can of organic chickpeas (drain and save the water)
1/3 c tahini
1/4 lemon juice
2 cloves garlic, fresh pressed
Cumin, sea salt and pepper - optional
Pesto Ingredients
1 15-ounce can of organic chickpeas (Drain and save the water)
1/3 c tahini
1/4 c freshly grated parmesan cheese
1 large handful basil leaves
1/4 lemon juice
2 cloves garlic, fresh pressed
Sea salt optional
Red Pepper Ingredients
1 15-ounce can of organic chickpeas (Drain and save the water)
1/3 c tahini
1/4 lemon juice
2 cloves garlic, fresh pressed
2 c roasted red peppers
Cumin, sea salt and pepper - optional
Pumpkin Ingredients
1/2 c organic pumpkin (canned, or fresh and cooked)
1 15-ounce can of organic chickpeas (Drain and save the water)
1/3 c tahini
1/4 lemon juice
2 cloves garlic, fresh pressed
Cinnamon, a teaspoon sugar - optional
Instructions
Put chickpeas, tahini lemon juice and garlic into food processor
Blend until smooth
To make thinner add a little of the reserved water