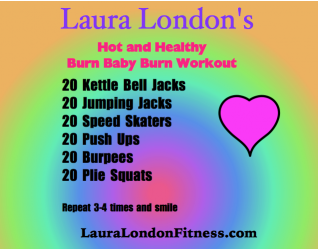 Quick Workout Burn Baby Burn
Burn Baby Burn Workout - Six exercises each done 20 times. Do the circuit one, two or three times and feel the burn baby!
Ready to get fit?
I have various solutions to help you get in shape. Hours of high quality workout videos perfect for all ages and levels. Check them out today!