Quick Body Workout
Hey everyone. I hope you are having a great day. It was so beautiful out that I thought, what a great day to film a workout outside. Enjoy this is a quick 2 circuit quick body workout. Do the first circuit three times and then move on the the second circuit. Make your workouts appointments that you keep. Put them in your calendar at the beginning of the week and hold yourself accountable for doing the work.
Make sure to try my other circuit workouts. Some of my most popular are the 20 Minute Full Body Circuit Workout or the Kettlebell Core and Cardio Workout.
The Quick Body Circuit Workout Exercises
This workout consists of 2 circuits. Do the circuit 2-3 times and then move on the the next circuit.
Circuit One:
Chest Fly
Push Ups On The Stability Ball
Curtsy Lunges
Circuit Two:
Give & Takes
Shoulder Shredder
Squat with a Side Kick
What You Need
Stability Ball
Set of Weights
Your Energy
Circuit One
Chest Fly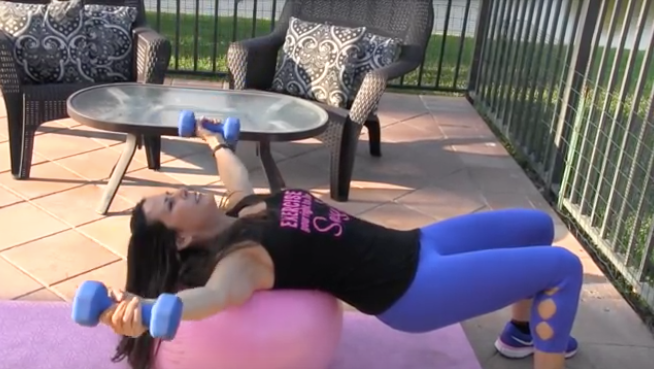 Push Ups on the Stability Ball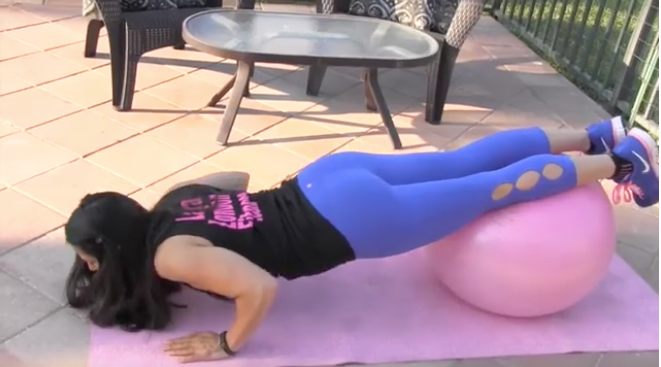 Curtsey Lunge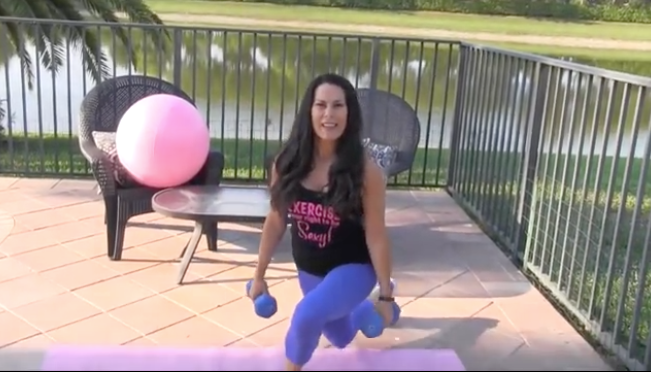 Circuit Two
Give & Take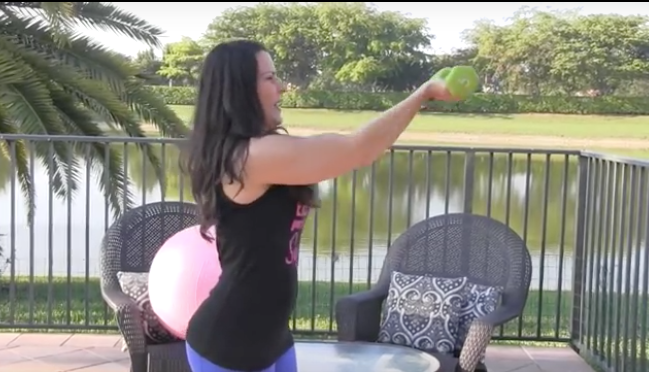 Shoulder Shredder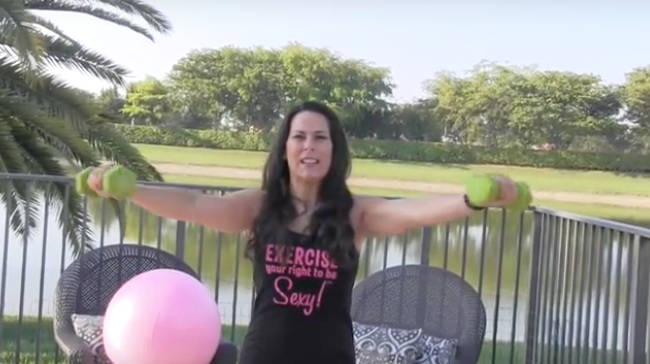 Squat & Side Kick