Vegan Desserts Are Delicious
Vegan Wild Blueberry Lime Cheesecake you will not believe. Recently I was asked to go to a birthday party for someone who had just had a health issue. The hostess asked us to bring a vegetarian or vegan dish.
In the past, I would bring a delicious vegan key lime pie but this time I wanted to use wild blueberries. Wild blueberries are one of the most healing foods on the planet. I went to Pinterest and found this beautiful recipe from Pretty Pies. She has the most beautiful vegan dessert recipes I have ever seen.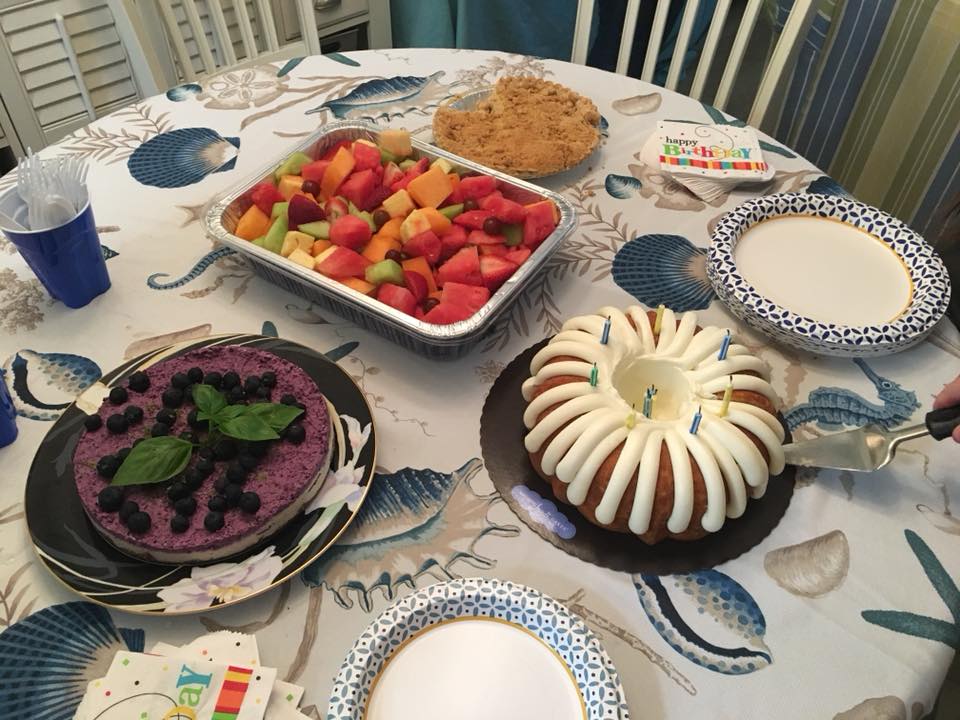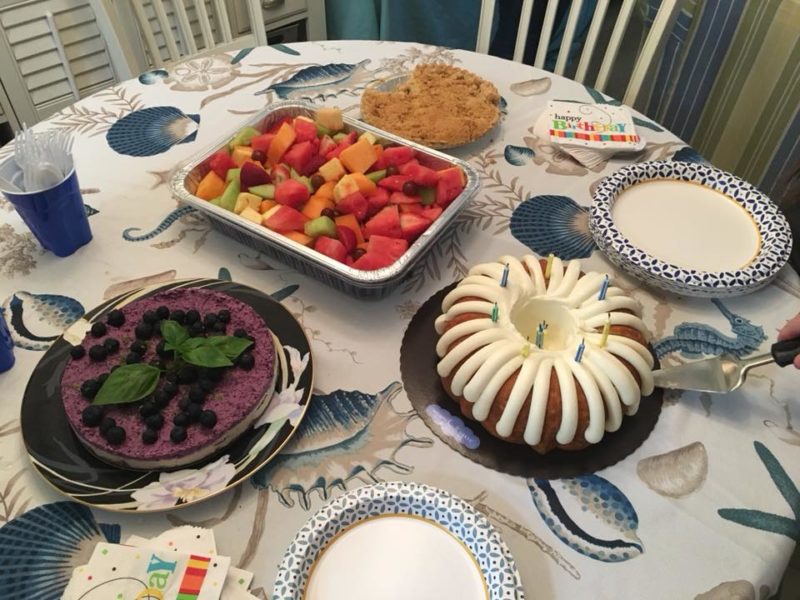 Benefits Of Wild Blueberries
Wild Blueberries are a nutrient-rich food packed with fiber, minerals, and antioxidants. Just one cup of frozen Wild Blueberries deliver all this:
Excellent Source of Fiber. With 6.2 grams of dietary fiber, one cup of Wild Blueberries provides 25% of your recommended Daily Value (DV). Foods high in fiber may help reduce the risk of cardiovascular disease, obesity, and type 2 diabetes.
Excellent Source of Manganese. One cup of Wild Blueberries provides 200% DV of manganese, a trace mineral that plays an important role in bone development and other body functions.
Antioxidant Power. Wild Blueberries have more total antioxidant capacity (ORAC) than most fruits and vegetables. Antioxidants help neutralize free radicals that can cause cell damage leading to cancer, heart disease, and other age-related conditions.
There is not a cancer that wild blueberries cannot prevent, nor a disease known to humankind that wild blueberries do not protect you from.

Medical Medium, Anthony William
Wild Blueberries have been a huge part of my health and healing journey from Hashimoto's and Vitiligo. My favorite wild blueberries are found in the frozen food section and they are harvested by Wyman's of Maine.
The Power of Blue
"Compared with many other fruits, Wild Blueberries are number-one in antioxidant capacity per serving. The antioxidant compounds in Wild Blueberries are contained in their deep-blue pigments. These anthocyanins, a subclass of phytonutrients called flavonoids, are known for their potent antioxidant and anti-inflammatory properties, two factors related to healthy aging and reduced risk of chronic diseases." from Wyman's of Maine.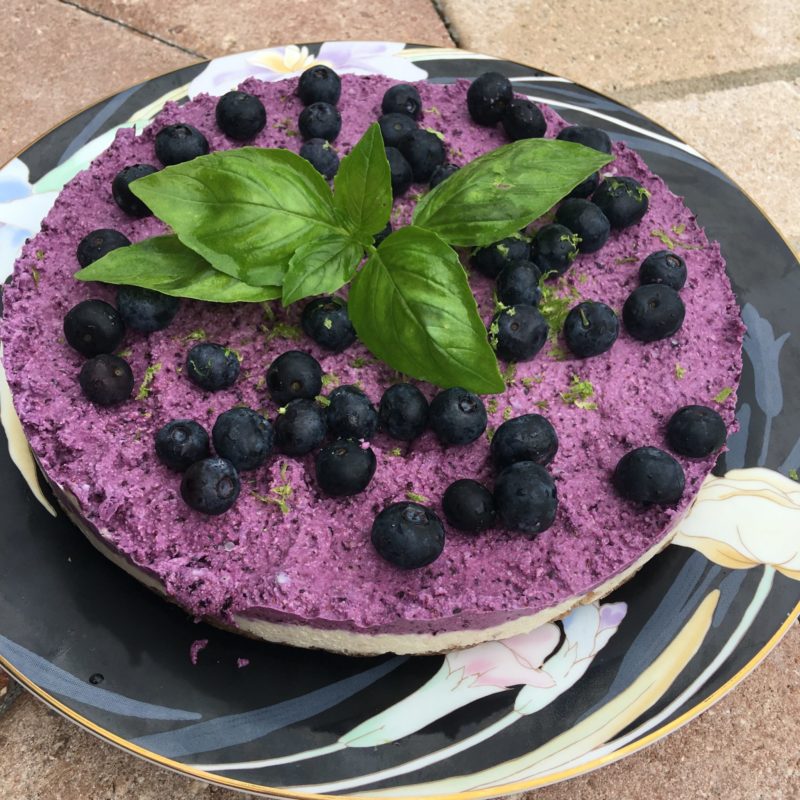 Making The Crust
Soak the nuts in a glass mason jar overnight. Pulse the ingredients in a food processor. Spread the ingredients in a springform pan to create the crust.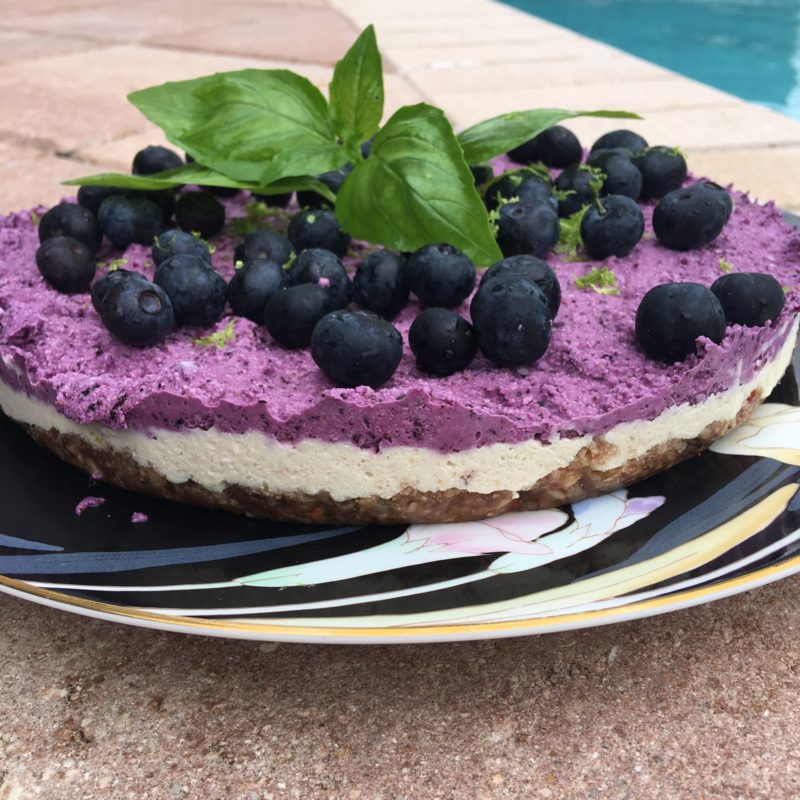 Print
Vegan Wild Blueberry Lime Cheesecake - From PrettyPies.com
Crust:
3/4 cup pecans
1/2 cup almonds
1 cup Medjool dates, pitted and chopped
1/2 tsp  vanilla extract
Pinch of Himalayan pink salt
Splash of water if needed to help blend
Cheesecake Layer Ingredients:
2 1/4 cup raw cashews soaked
1/4 to 1/3 cup maple syrup or honey
2 tsp vanilla extract
1/4 cup lime juice
1/3 cup coconut oil melted
1 tsp lime zest + more for garnish
1 cup wild blueberries + more for garnish
Sprig of basil for garnish
See how to make this delicious and healthy blueberry cheesecake over on PrettyPies.com