What's In Your Almond Milk? What Is Carrageenan?
Just about everyone I know lately has switched over to drinking almond milk.  Which I think is great; personally, I have been drinking it for years. There are many brands of almond milk in the stores so how do you know which one is the best?
Homemade is the best milk in my opinion.  This is a little sneaky secret I wanted you guys to be aware of when it comes to almond milk and nondairy kinds of milk.
Since we are living in this super fast past lifestyle buying almond milk at the grocery store seems to be the easiest thing to do.  But is it the healthiest?  I wanted to talk to you today about a sneaky food additive that is put in not only almond milk, but in many food and non-food products.
So What The Heck Is Carrageenan?
It is made from red seaweed and processed and can be labeled as a "food grade" additive.
Carrageenan is used as a thickener in food to give it a fattier texture and feel in your mouth.
It is also used as a stabilizer; it stays suspended in a liquid instead of separating thus creating an even texture in a product.
Make Your Own Homemade Almond Milk In 5 Minutes
What Foods Do You Find Carrageenan in?
Dairy
Almond, Soy, Coconut, Rice Milks
Meats
Protein Shakes
Franken Foods & Canned Foods
Where Else Do You Find Carrageenan?
Pesticides
Room deodorizers
Anti-freeze
I love the Fresh Market Brand of Almond Milk in the Pink Container. It Is Carrageenan Free.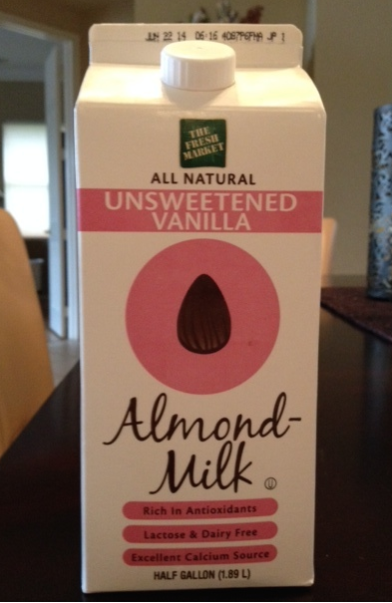 Why Is Carrageenan Bad For You?
An ingredient that is used in both food and in anti-freeze may need a second look.  A very powerful chemical solvent is used to extract carrageenan. This chemical can remove skin just like acid.
In its natural state carrageenan is safe to use.  It can be very harmful to humans when processed and ingested.
Carrageenan in its processed form, which by the way can be labeled as "FOOD GRADE", can trigger symptoms such as autoimmune response, and cause inflammation in the gastrointestinal system.  Symptoms can range from belly bloating to irritable bowel syndrome.
Read your labels and see if carrageenan is listed in your foods, especially almond milk.  The USDA organic seal is not protection from carrageenan.
A great resource to find foods that do not have Carrageenan in them is The Cornucopia Institute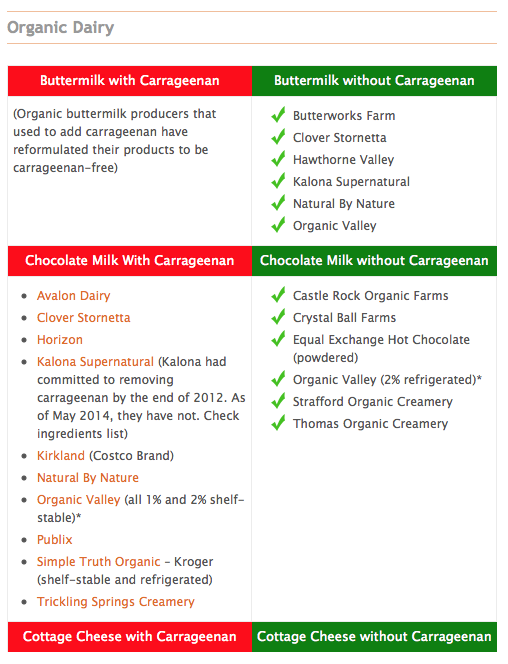 Download and read the Report by the Cornucopia Institute:
How a "Natural" Food Additive is Making Us Sick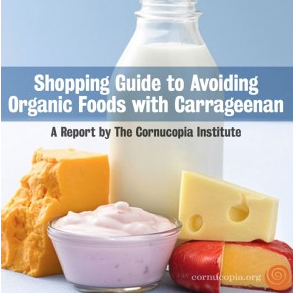 Read your labels, stay away from processed foods and always eat with pleasure and gratitude.