Best Green Smoothie To Cut Down On Inflammation
Are you waking up in the morning with puffy eyes or stiff joints? When your feet hit the floor do you want to turn around and get back into bed?  Did you know that this is not normal? It is your birthright to wake up and feel vibrant and alive.
I believe most people have forgotten what that feels like. Take a second and think back to the last time you felt like a little kid when you got out of bed? Was it when you were a little kid?
If the answer is yes, you've got to try this green smoothie.
You'll be amazed how wonderful and ready to take on the day it makes you feel just adding a simple green smoothie to your daily routine.
Did you know the average green smoothie contains up to five or more servings of fruits and vegetables? That is what I call a power packed meal. Do you know what else green smoothies do? They help to curb your appetite because you are naturally eating a food that is nutrient dense.
I have a HUGE secret to share with you. Are you ready? Lean in now.
THE BODY DOES NOT COUNT CALORIES. It counts nutrients.
Another one of my favorite smoothies is the fat blasting green mint smoothie. This will become one of your go to smoothies.
Benefits Of Mint
Better Digestion
Helps With Nausea
Mood Uplifter
Good for reducing a headache
Helps to Reduce Fatigue
Natural Breath Freshener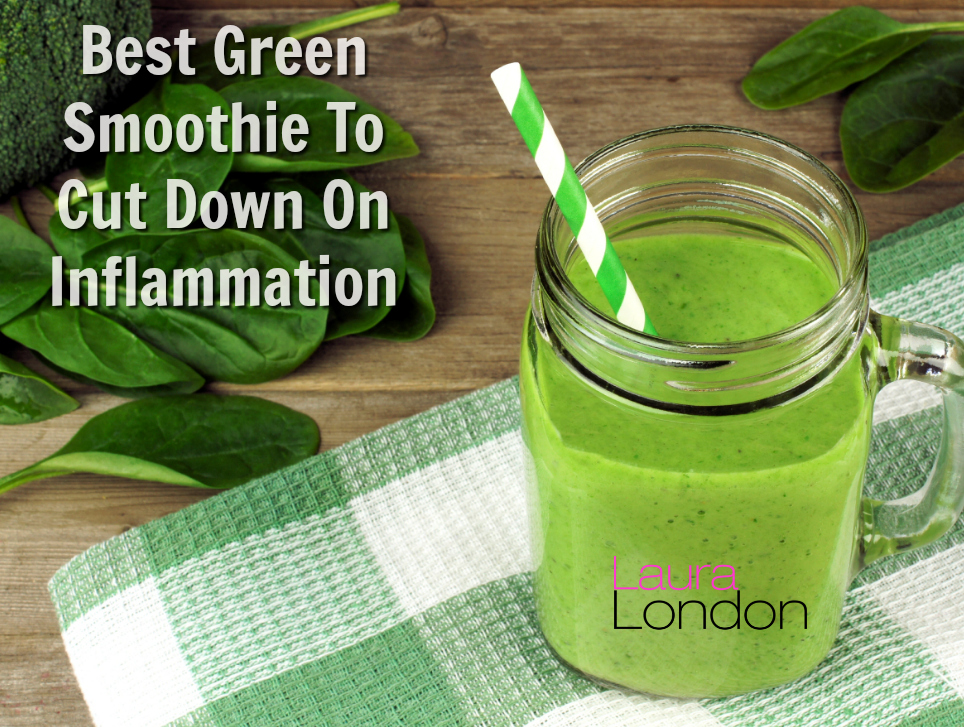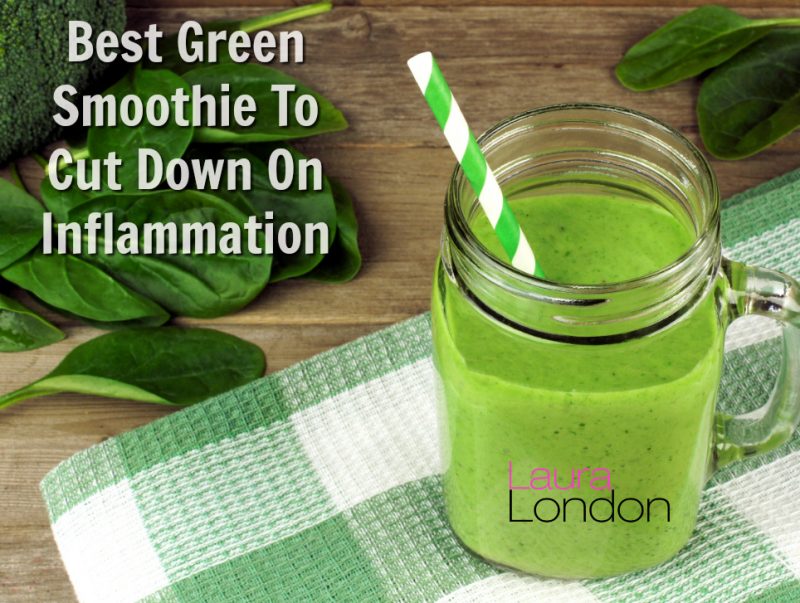 Print
Best Green Smoothie To Cut Down Inflammation
Drink one of these "Inflammation Fighters" every day for 5 days and watch your sugar cravings and inflammation start to reduce. Keep it up and they may even leave your for good!
Ingredients
1/4 organic green apple
1/4 organic cucumber
2 stalks organic celery
1/2 c of water
1/4 wedge of lemon with rind on
2 sprigs of parsley
2 large handfuls of spinach/ combination of spinach and kale
Instructions
Add all ingredients into a high powered blender and mix. You may need to run the cycle two times to really blend everything up well. Pour over ice and enjoy!