Get ready to get your plank on! While this contest is now over, the benefits of planking are forever.
Thank you to everyone for participating in the challenge. You all did amazing and I loved seeing your plank photos every day.
5 DAY PLANK CHALLENGE & Winner of The Gymboss Interval Timers – JESS LOX, Congratulations!!
I know your core is getting stronger so continue planking. Make sure to join us next month for the "Squat Challenge".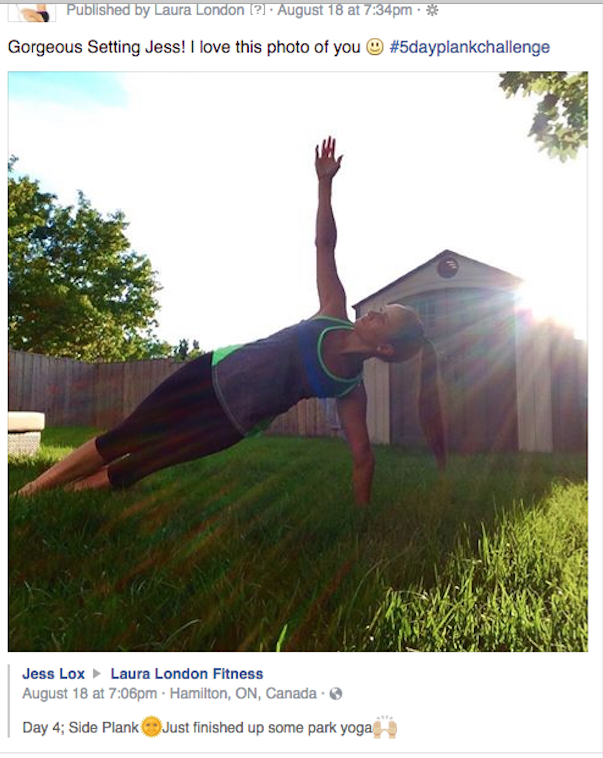 The 5 DAY PLANK CHALLENGE is great for building your core strength. Planks are one of the best exercises for your core because they work your transverse abdominis. The transverse abdominis wraps around the abdomen and acts like a corset. The plank also works your glutes and hamstrings, helps to improve balance.
Planks can be done anywhere and no equipment is needed. Proper form is key when performing planks to avoid lower back issues. It's important to stop and take breaks or go down to your knees if you feel that your form might be compromised due to fatigue.
BENEFITS OF PLANKS
A Stronger Core
Reduced Back Pain
Increased Flexibility
Improved Balance and Posture
5 DAY PLANK CHALLENGE & WIN A GYM BOSS TIMER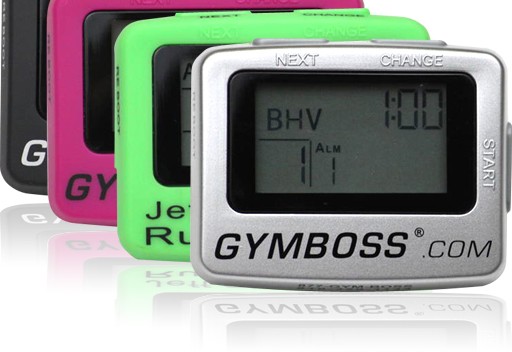 Win a GYM BOSS INTERVAL TIMER – one winner will be chosen by random on the 5th day of the 5 day plank challenge and announced on my Facebook page.
CONTEST HAS ENDED
CONTEST RULES:
Snap a selfie and share one or more PLANK photos on my Facebook page
"LIKE" the GymBoss Facebook Page
5 DAY PLANK CHALLENGE DIRECTIONS:
Do the daily plank 6 times.
Hold the plank for 10, 20, or 30 seconds, rest for 10 seconds and repeat until 6 rounds are completed.
PLANK LEVELS:
Beginners: Hold each plank for 10 seconds
Intermediate: Hold each plank for 20 seconds
Advanced: Hold each plank for 30 seconds
*Remember to breathe throughout the plank
Day One – Elbow Plank
This plank emphasizes not only your core, but your obliques too. The obliques are muscles that run along the sides of your core. Begin in the standard plank position and bring your left knee up to your left elbow. Hold for a few seconds before bringing your leg back to the plank position. Bring the right knee up to the right elbow and then return it back to the start position. Repeat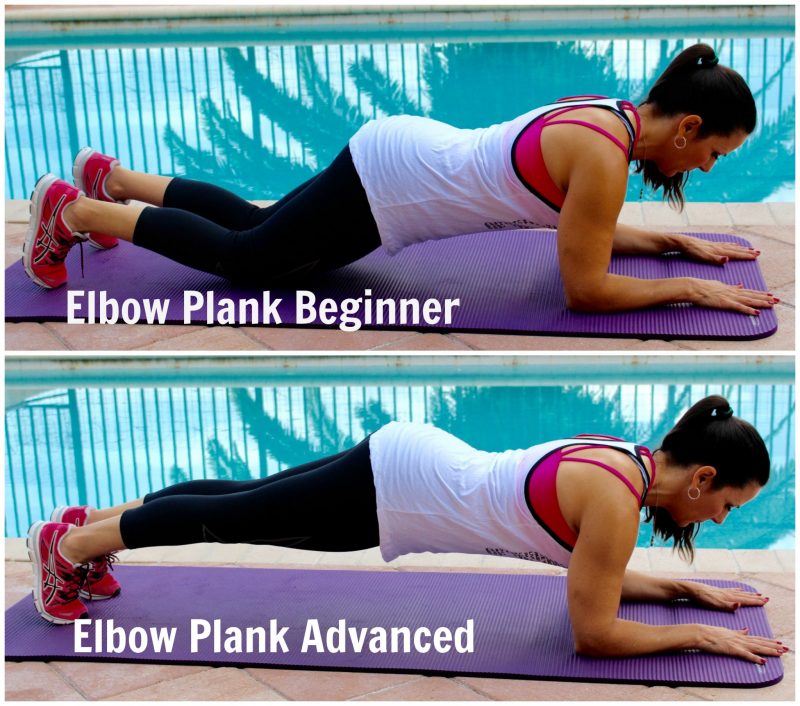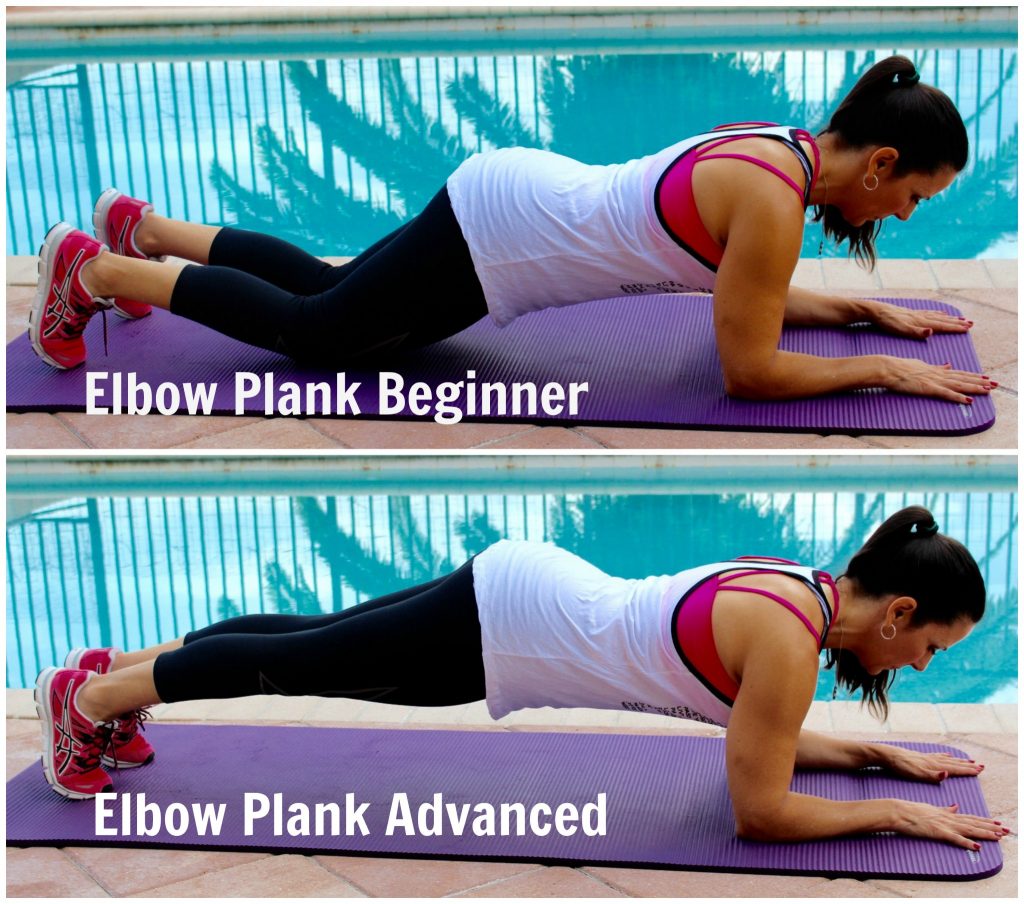 Day Two – Standard Plank
Start on your stomach and push up with your hands below your shoulders, back straight, and your head and neck in a neutral position. Keep your shoulders directly over the elbows. You're your elbows up with your middle fingers. Squeeze the butt and thighs together to engage your muscles.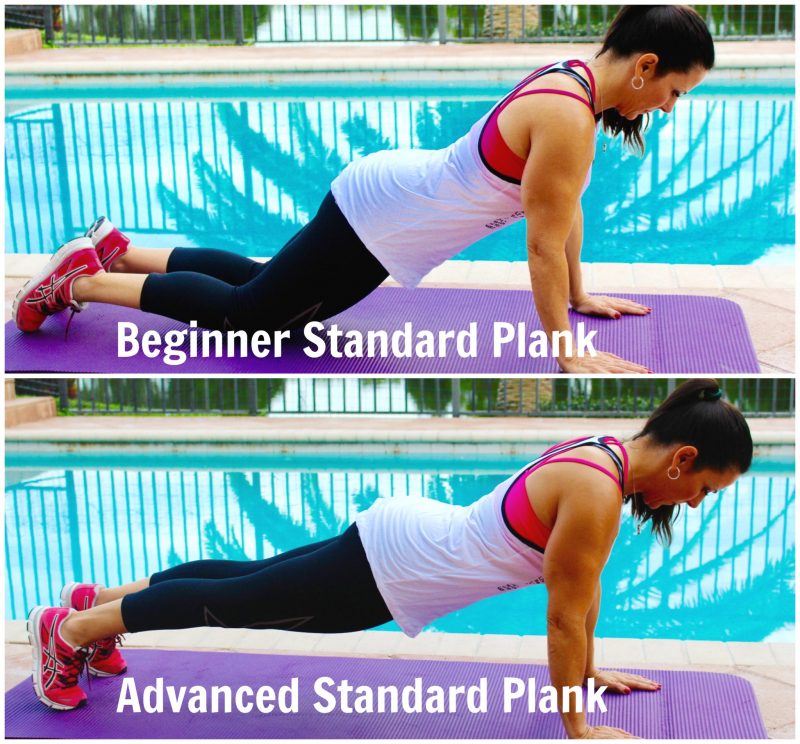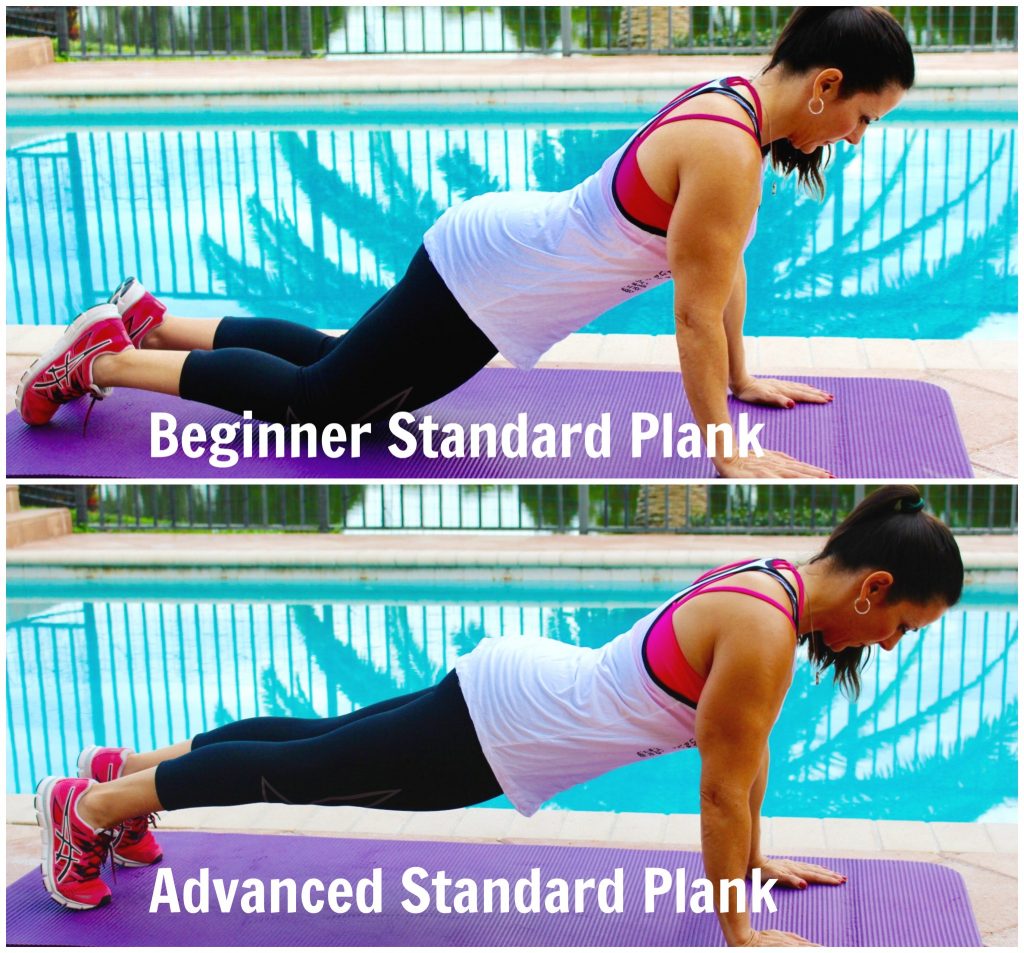 Day Three – Raised Leg Plank
This move targets not only your core but the glutes too. Start in the standard plank position with your hands below your shoulders. Raise your right leg up and hold for a few seconds before dropping it down. Next, raise your left leg up and old for a few seconds. Alternate legs. The raised leg plank isolates the glutes as you lift, squeeze and lower in the plank position.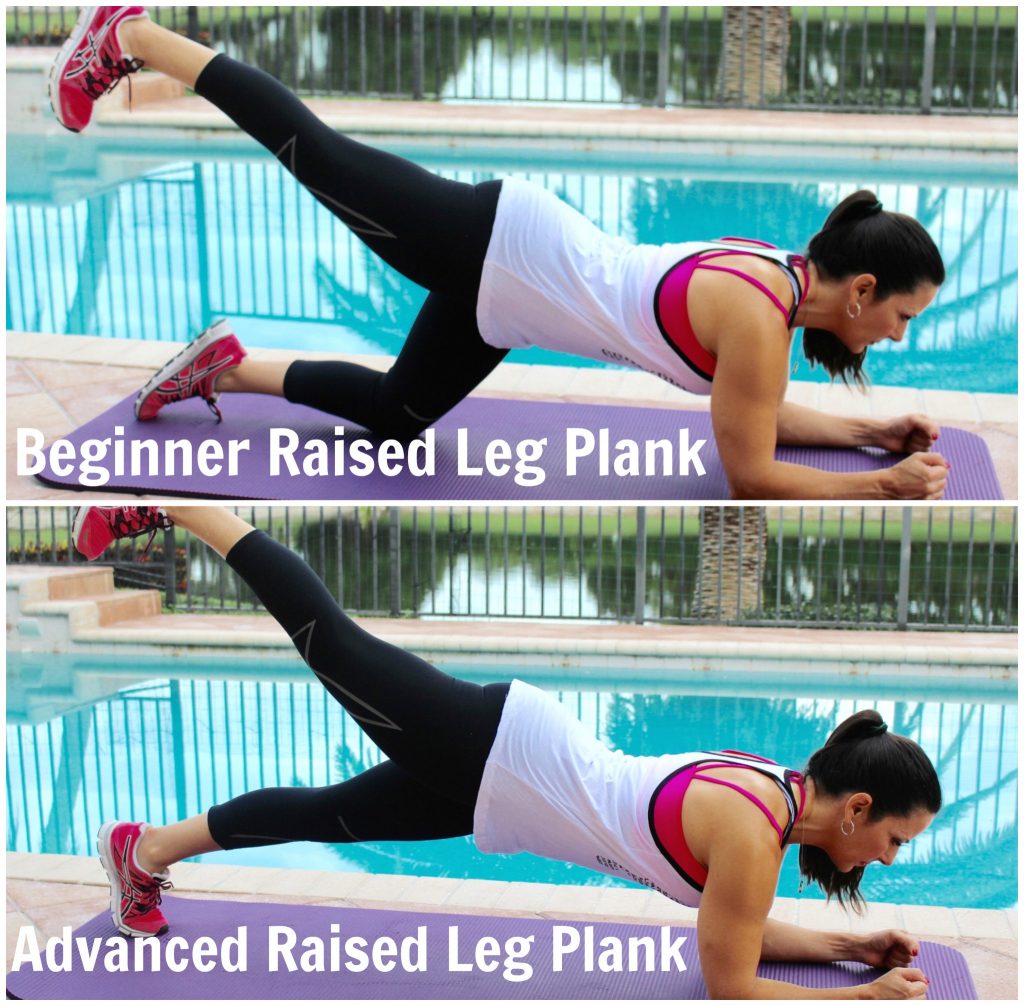 Day Four – Side Plank
Side planks are great movement to tone the oblique muscles. Start on your right side and lift yourself up onto your right hand. Make sure your right hand is directly under your right shoulder. Raise your hips so that your body is straight at a vertical angle. For an increased challenge, lift your left leg. Pull the hips up towards the sky.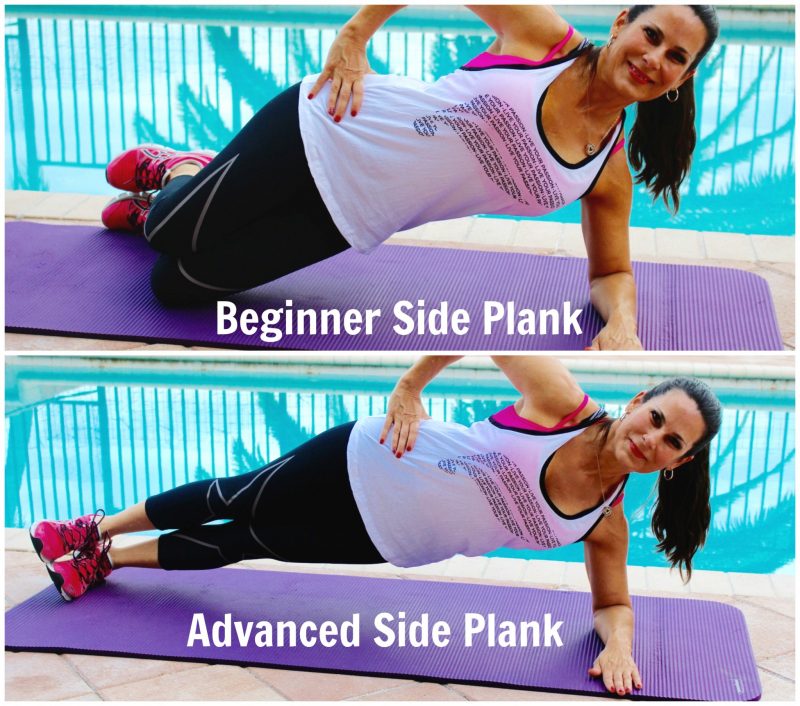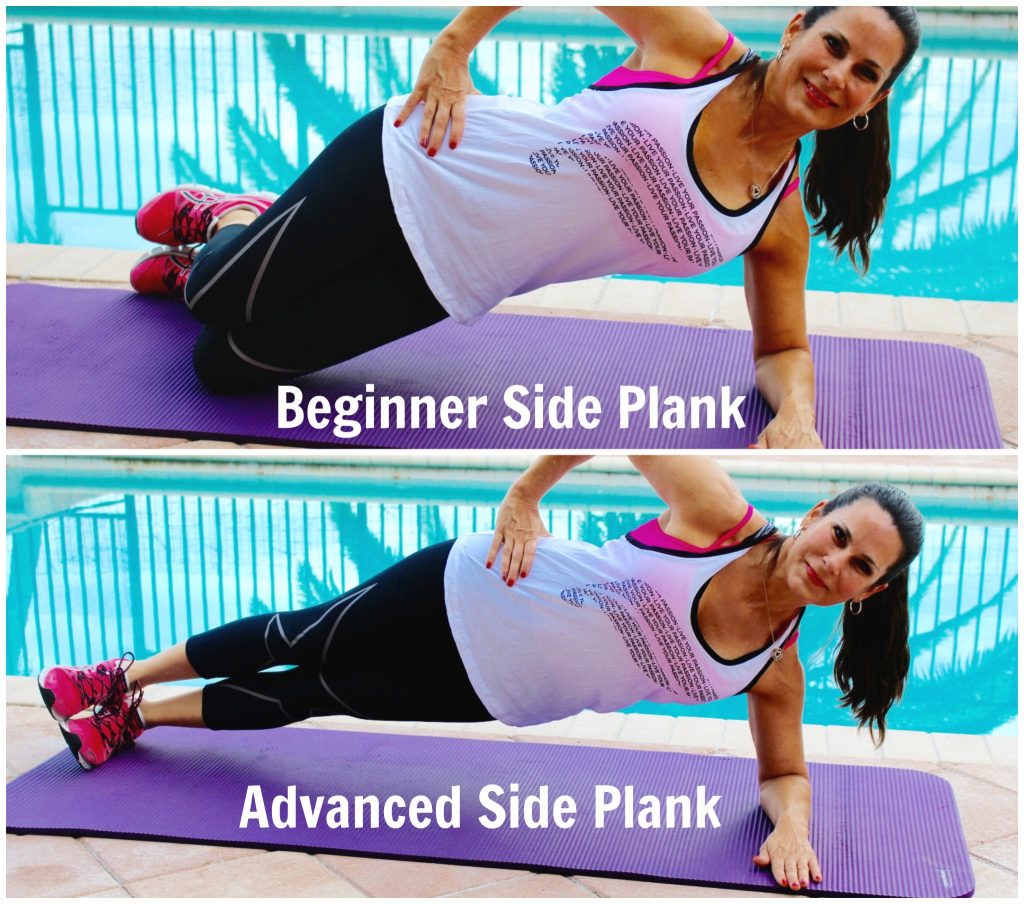 Day Five – Reverse Plank
This plank works your back and arm muscles. The reverse plank helps to balance your core muscles by strengthening your lower back. Lie on your back and push up with both arms keeping your palms on the ground and fingers pointing toward your feet. Keep your hips lifted and your body in a straight line. Remember to maintain a neutral head and neck throughout movement.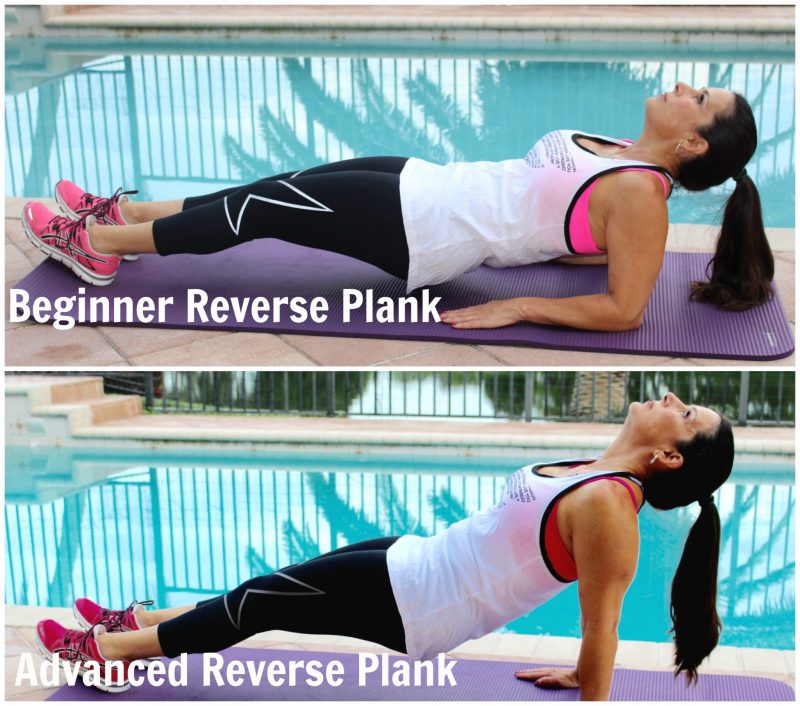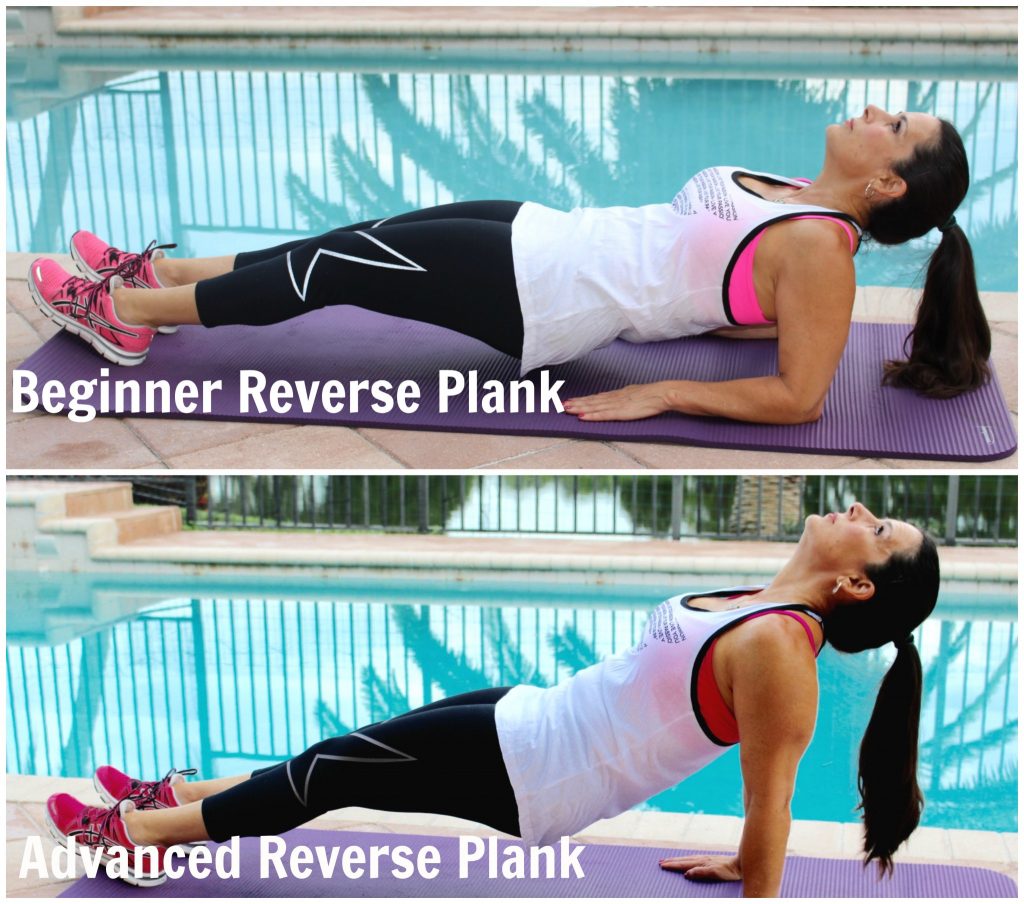 Thank you for joining in the fun and fitness of the 5 day plank challenge. Make sure to check back every month for a new challenge!