Try this different recipe and let me know what you think. It is a version of the potato chip but full of beautiful red color. You can use sweet potato too.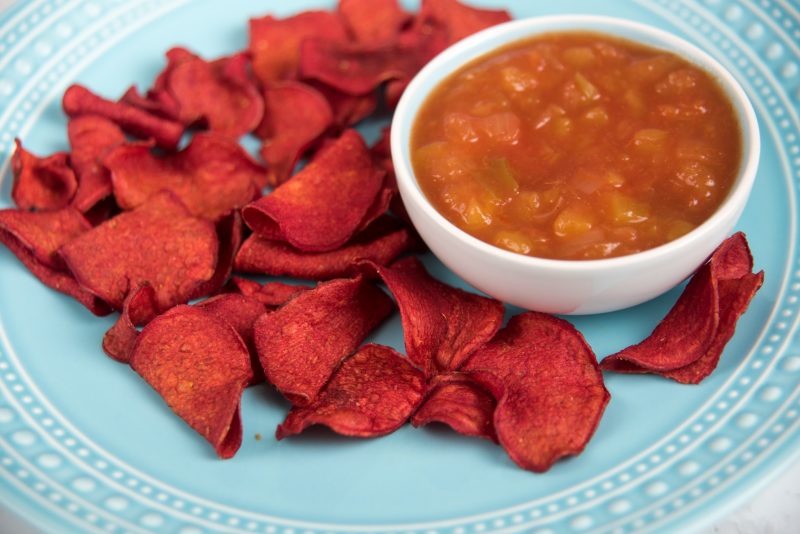 Print
Beet Chips
Ingredients
2 beets, peeled and sliced thin
1 tbsp. olive oil
Instructions
Preheat oven to 350
Peel beets and slice into 1/16 inch thick rounds with a mandolin
In a large bowl toss beets with olive oil
Arrange on two rimmed lined baking sheets
I like to use parchment paper to line my pans
Bake until edges of beets begin to dry out, about 20 minutes
Remove sheets and rotate them in the oven, switching from upper to lower racks
Bake another 10 to 20 minutes. Cool and enjoy.