What is it about a chopped salad that people love so much?
If you love salad then a chopped salad is going to be your new salad BFF. Is it me? or do salads seem to taste better when you eat out? Well, not anymore!
Chopped salads are my new obsession because you can put anything in them and have a healthy filling meal in minutes. Need to clean out your fridge? Then a chopped salad is the solution.
This type of salad is very versatile. They are full of healthy nutritious ingredients and give us more of what we should be eating in a fun and healthy way.
Does everyone in your family like different things in their salad? Fabulous! The salads are so easy to customize. How about a chopped salad bar night? Think taco night, but with salad.
Things You Need
Chopping and dicing for a chopped salad can be time-consuming, but not when you start with the right salad tools. These are the chopped salad tools I use.
Large glass, plastic or wood bowl (The larger the better)
Ulu

Alaskan 

knife
Your favorite salad dressing
Your favorite ingredients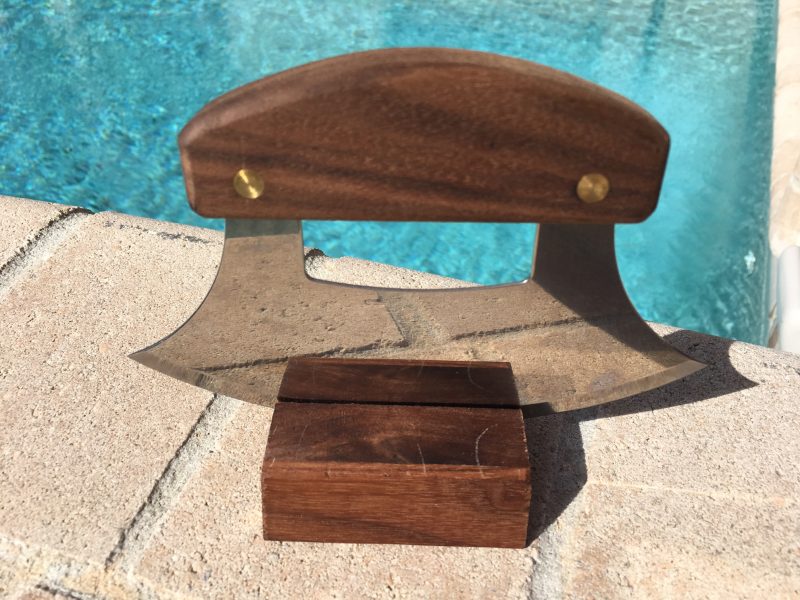 Ingredients For A Great Salad
Lettuce
Vegetables of choice
Lean Protein, tofu, beans
Cheese or veggie cheese
Healthy carb like quinoa, sweet potato, rice, tabouli,
The combinations are endless when it comes to making a chopped salad.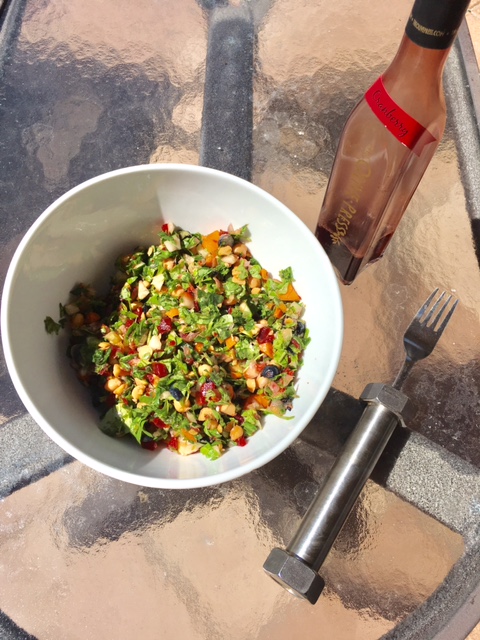 How To Chop The Salad
Add all your ingredients into the large bowl. Add items like tomatoes or any thing high in water to the salad after the chopping has been done.
I use this Ulu mezzaluna knife and start chopping away. I like to spin the bowl with one hand and chop with the other. Chop away until you reach your desired "Chop-ness". (I think I just invented that word.)
Some people like to add the dressing before chopping and some after. It's up to you. That is the beauty of a chopped salad. There is no right or wrong. You can't mess it up.
Put everything in your favorite salad dish and enjoy your masterpiece.
**WARNING – Your kids may love chopped salads.