This post may contain affiliate links. Affilate link.
Dropps Plant Based Laundry Pods Review. Hi everyone. I am always on the lookout for eco-friendly products for our home. Dropps reached out to me to try their laundry & dishwashing Pods, I was super happy. I knew right away I had to give them a try. Switching to effective green cleaning products is key to living in a healthy home and a healthy body.
Please know, I only and recommend products that align with my brand, my family & lifestyle. If I would not use it I would not do a review to share with you.
Dropps Laundry Pods – Stain & Odor Pods
First, I tried the Dropps laundry pods on my fitness workout clothes. I tried the clean & crisp scent. It is supposed to smell like A hint of citrus, a touch of pine. Like your laundry was line-dried in the sun.
Dropps has unscented pods, zero. zilch. nada. Like a whole lot of sweet nothingness. Normally, I don't buy anything with fragrance in it. I wanted to try them and see what the scents smelled like, and if they were overpowering. This way I can share my thoughts with you. So here are my thoughts.
Your laundry should not have a strong scented smell. Using the scented pods my workout clothes smelled, well like clothes with a hint of freshness. Not the overpowering toxic laundry detergent smell. My clothes were clean and soft. There were no detergent spots on them. Have you had that happen? Big white detergent spots on your clothes, especially dark clothes.
Friends, if your clothes are smelling like a field of flowers for weeks, then what you have used in your laundry is being absorbed into your skin too. This beautiful long lasting smell is toxic to you and can also be a huge hormone disruptor. Especially if you have been using toxic products day after day, year after year. It adds up.
Have you ever walked by your neighbors house when they are doing their wass and all you could smell was the overpowering scent of laundry detergent in the air? It is super toxic to breath in and wear on your skin.
Goodbye Permastink: Revive And Refresh Your Workout Clothes
Dropps also has an active wash detergent blend especially for fitness clothing. Blast away sweat, odors and stains that get trapped in the tight-weave of performance fabrics. With 5 active enzymes, this detergent cleans every type of stain from grass to blood and mud. The anti-permastink formula with Odor Control technology helps eliminate and prevent even week-old odors, so they don't linger or reactivate with body heat. It's not you, it's your detergent.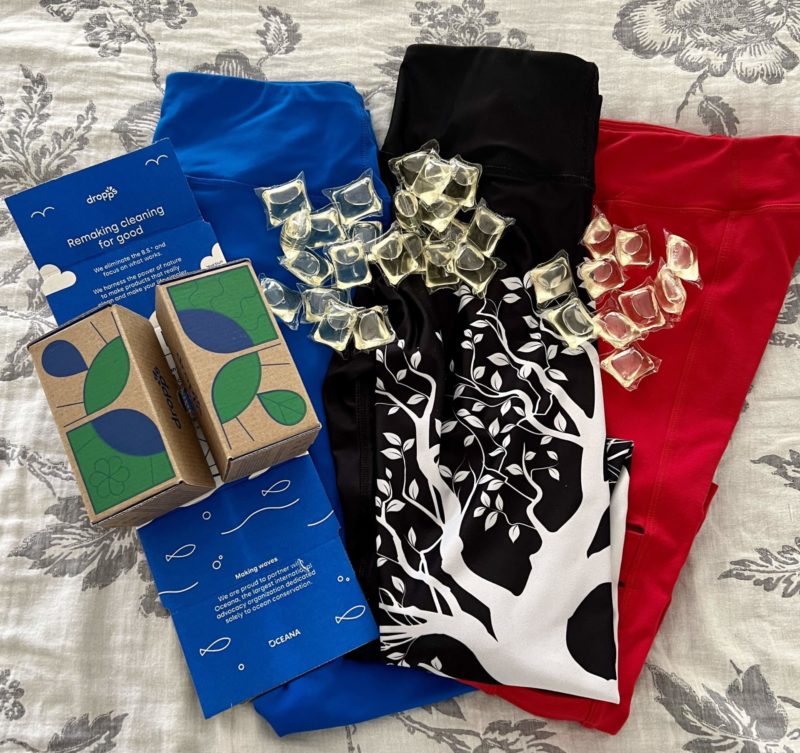 What I Love About Dropps Plant-Powered Cleaning
Did you know that Dropps is the original laundry detergent pod? The company was started by a mother and son team. It's a great story about how Lenore, the mom owned a apparel company and then created a detergent that was gentle on her fabrics. It was history in the making. Tough on dirt, but gentle on your favorite clothing. Then came the convenience, no plastic jug, just a pre-measured laundry pod called Dropps.
The laundry pods come in a recyclable box that also doubles as the pod container instead of another box. The boxes also have a child protective tab, thank you Dropps. All you need to do is throw one in the bottom of the washer (Yes, they are HE – High Efficiency friendly) and then add your clothes on top. That's it. Wash and go.
You are helping to save the planet by not using plastic. (Mother Nature says thank you). You are helping to keep our waters cleaner. Plus you are getting your clothes clean. Now, I call that a win-win for all of us.
Benefits of Using Dropps Pods
Another great benefit of using Dropps laundry pods is that you can purchased them one box at a time or sign up for their subscribe and save option and have any of their products shipped directly to your home. Think, no more lugging around heavy and messy detergent bottles. That is so 1990's. Welcome to a better way.
Benefits:
Phosphate free, Phthalate-free, Dye-free
Non-toxic
HE washer friendly
Animal-cruelty free
Formulations for sensitive skin & baby, stain & odor, and small loads
Contain no unnecessary chemicals, fragrances (depending upon which variation you choose
Are naturally scented
Gentle on skin
Use plan-derived ingredients for a biodegradable formula
Eco-responsible packaging
100% carbon neutral shipments
Compostable or recyclable cardboard packaging.
Manufactured in America
Partner of Oceana, world's largest ocean conservancy organization
As A Laura London Fitness reader,
you get 25% off your first order
using the Drops discount code LONDON25.
If, you are a returning customer,
you can use the Dropps promo code
LONDON15 for 15% off your next order.
CLICK HERE TO USE THESE CODES NOW. (YAY!)
Did you know roughly 68% of plastic jugs and pod containers from other brands are not recycled and end up contributing around 275 tons of plastic waste that ends up in our oceans and waterways each year.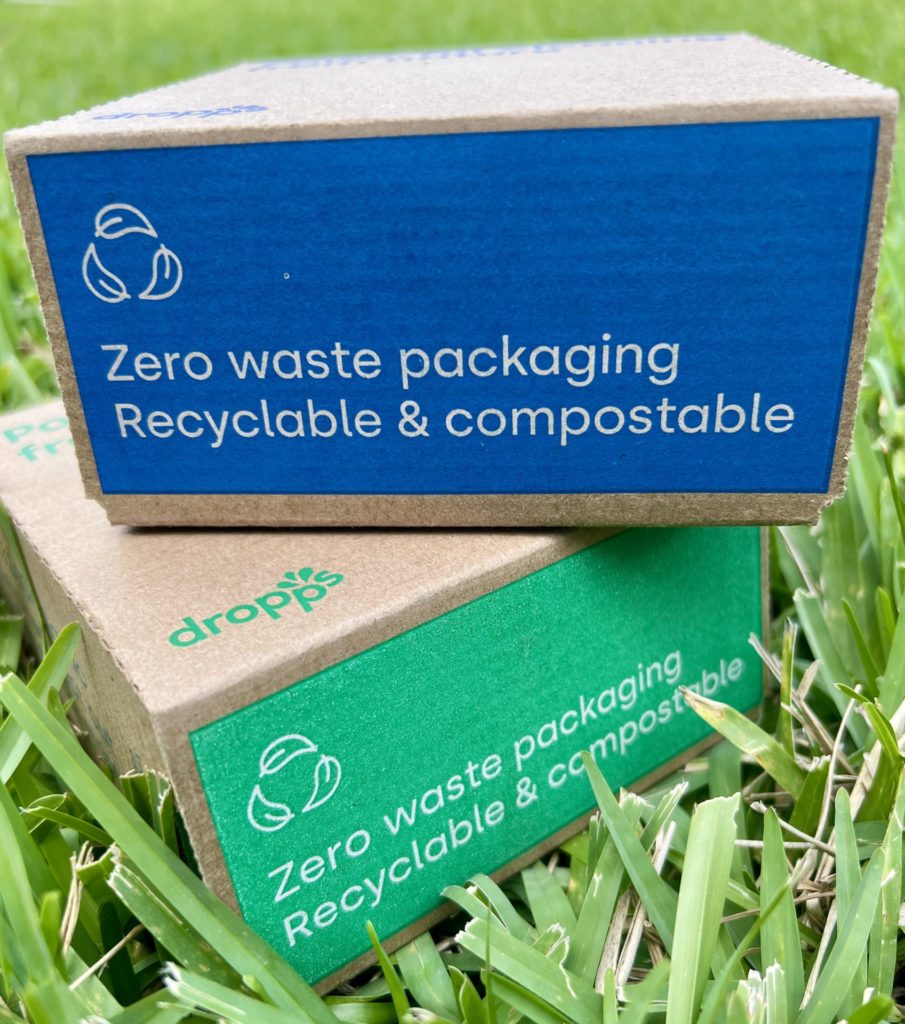 Dropps Sustainability
One thing I absolutely love about eco-responsible companies is that they have a mission to help protect our families and our earth. What if every company did that. Oh, what a beautiful world we would have. Dropps is the exclusive home cleaning partner of OCEANA, the world's largest ocean conservancy organization.
Dropps has also partnered with Clearloop to reduce their carbon footprint. Together, they are expanding access to clean energy by funding the construction of new solar projects in Jackson, TN. By taking action they are working to provide a ray of sunshine to all their customers, employees, and communities across the country.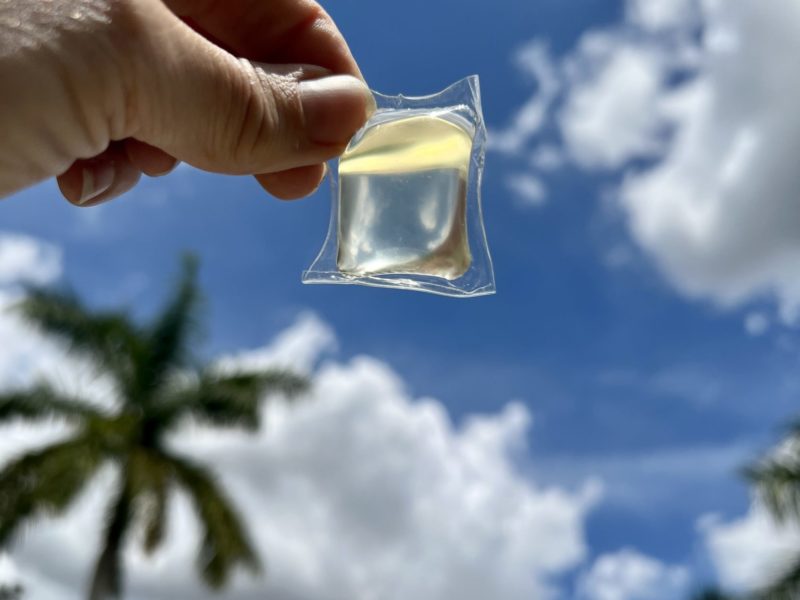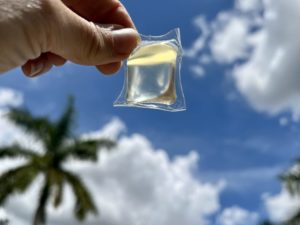 As A Laura London Fitness reader,
you get 25% off your first order
using the Drops discount code LONDON25.
If, you are a returning customer,
you can use the Dropps promo code
LONDON15 for 15% off your next order.