5 Exercises for A Well Defined Bubble Butt Workout
Get ready for your new favorite Bubble Butt Workout! Have you always wanted a bubble butt, otherwise known as a well-defined booty?  So did I! Let me tell you I did not always have the bubble butt I have now.  Like most women, I have to work twice as hard when it comes to keeping my lower body in shape.
There is no magic pill, potion, or lotion that is going to burn fat and give you a tight and toned backside.  What will work is doing specific exercises consistently, combined with healthy eating.  Making the "MIND-MUSCLE" connection is another important step in building a better bubble butt.  You can do the movement or you can feel the movement.  There is a big difference.  Once you are able to make that mind muscle connection, you will really be able to shape and tone your glutes.
This is a quick and efficient circuit workout that will hit your lower body and glutes.  Add this circuit to your workout routine.  I recommend completing 3 rounds of each exercise 15- 20 times.
The Video – Best Bubble Butt Workout
The Workout
15 Squats & Low Pulses
15 Plie Squats & Low Pulses
15 Low Squat Side Steps
15 Lying Hip Thrust/Glute Bridge
15 1 Lying Leg Lift, Left Leg
15 1 Lying Leg Lift, Right Leg
15 Lying Hip Thrust/Glute Bridge
15 Low Squat & Hop
Bubble Butt-ology
You have three main muscles in your butt and three of them need to be worked on. Different exercises will work the different muscles. That is why I always love to challenge you and change up your workouts.  Using weights, barbells, bands, balls, and the Bosu are a great ways to build a better butt.
The Gluteus Maximus
Gluteus Medius
Gluteus Minimus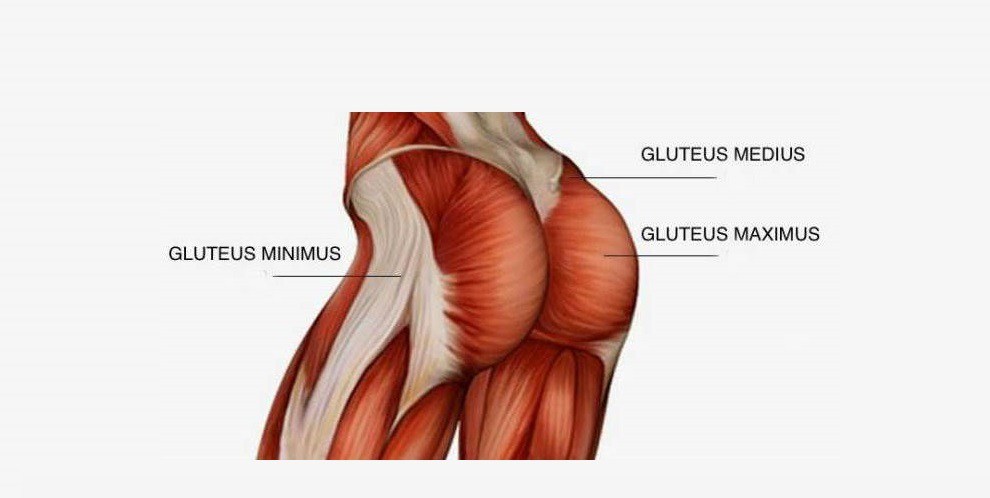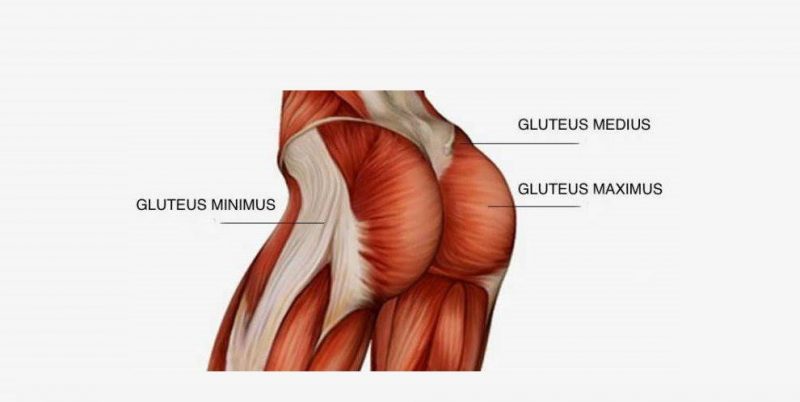 Here's the Booty-ful Truth
If you want to build a bigger, rounder, bubble butt – squats and lunges aren't going to cut it, no matter how many you do. To truly maximize booty growth, your butt needs booty-focused exercises to tighten and tone your glutes.
Just as important as exercise, your body needs high-quality nutrition from the right foods.  The combination of exercise and nutrition is the KEY to your success.
I'm bringing booty back!
I'm bringing booty back with the Hot and Healthy Body Academy. My mission is to help as many women as I can feel more beautiful, confident, and strong from the inside out. I can't wait to share this practical, effective program that will give you sustainable results so you never have to go on another silly fad diet ever again. No more counting calories or points or whatever you're used to counting. BTW my fat loss program includes chocolate and wine… and if that makes me hero…so be it. The Hot and Healthy Body Academy has all the tools you need to get you looking and feeling great for life.