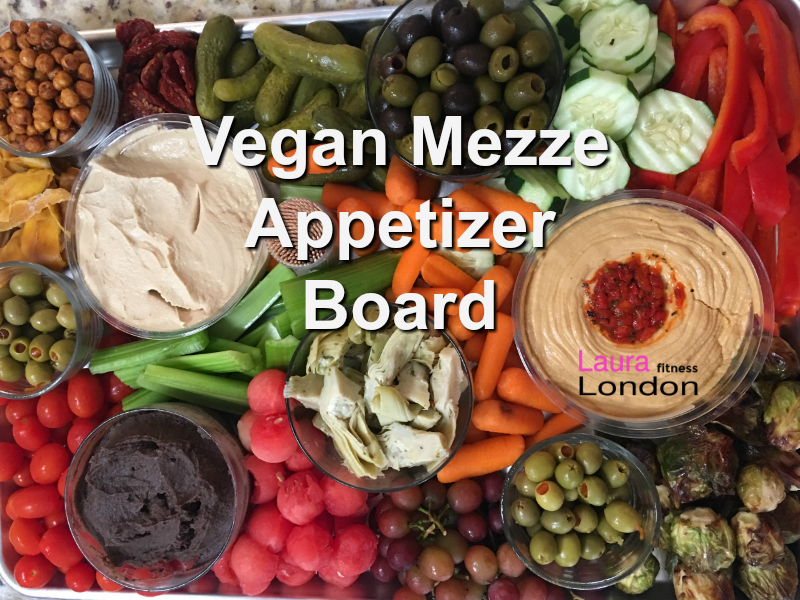 Easy Vegan Mezze Board
This vegan Mezze board is going to be a hit at your next party. People who are not vegans will love it too! This will be your new go-to dish when invited to a party and you don't know what to bring. The combinations are endless.
The mezze platter (sometimes spelled meze) is a way to start a meal in many countries such as Turkey, Isreal, Greece, and Lebanon.
This is a platter I put together for a party where the hostess asked us to bring vegan and vegetarian meal options. I came up with this beauty.  I was not sure what to use at first to put everything on. Then I found this fabulous pan online. It is an extra large cookie sheet. Have you ever seen one of these before? It was a perfect size.
If you like this recipe then make sure to try this sweet potato pasta recipe.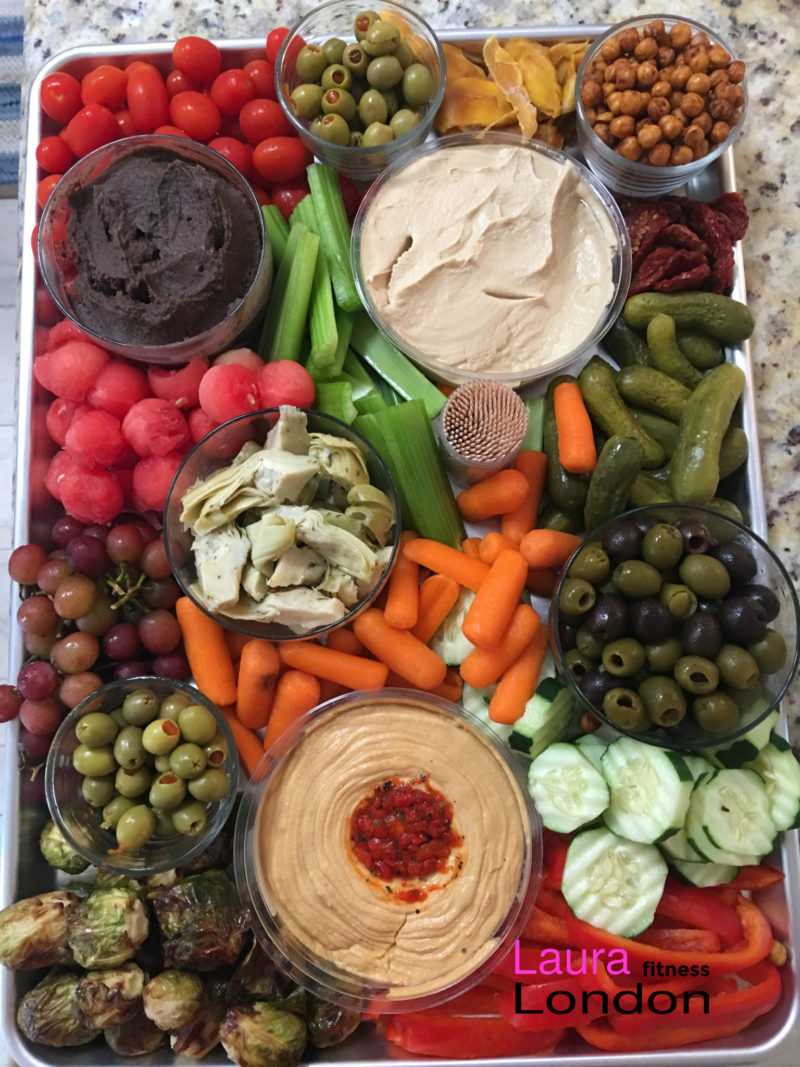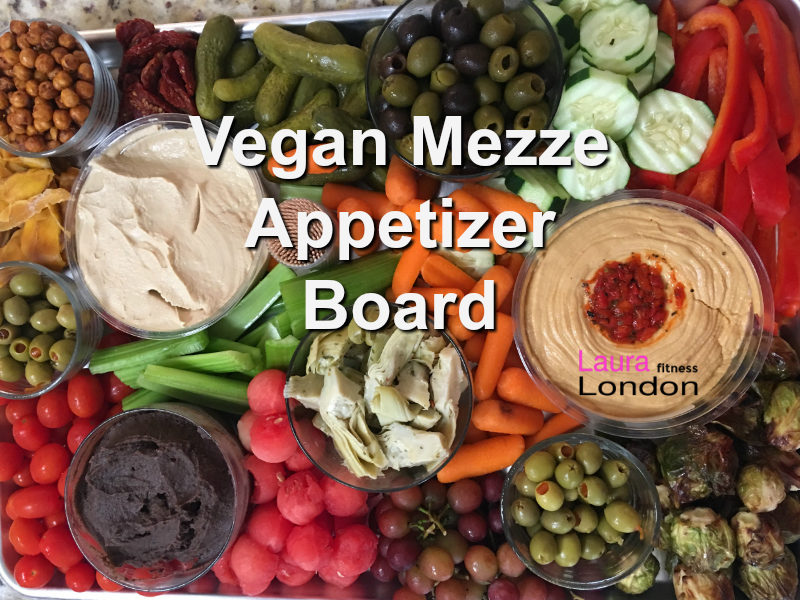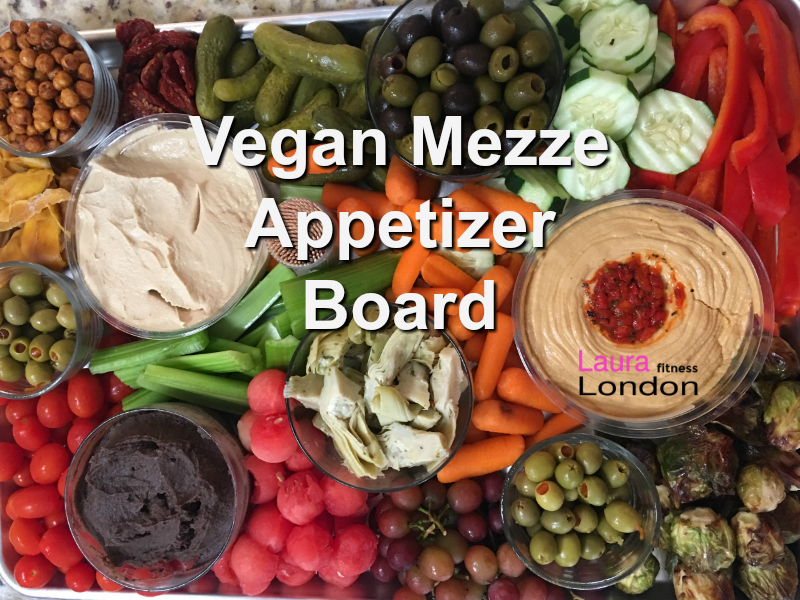 Print
Vegan Mezze Appetizer Board
Ingredients:
Regular Hummus
Black Bean Dip
Green Olives
Black Olives
Cherry Tomatoes
Dried Mango
Watermelon Balls
Celery Sticks
Sun Dried Tomatoes
Baby Dill Pickles
Red Grapes
Artichoke Hearts
Baby Carrots
Cucumbers
Red Peppers
Instructions:
Add the hummus, black bean dip and anything you want to add into small glass bowls. Then arrange the rest of the ingredients around the bowls. I added toothpicks to make it easy for people to eat. Enjoy!